A DAY TO CELEBRATE THE CRAFT. 
A DAY TO CELEBRATE THE BARTENDER. 
A DAY DEDICATED TO ONE OF THE WORLD'S OLDEST PROFESSIONS. 
Throughout the ages, there have been a number of boundary-breaking bartenders who have shaped the industry for future generations of mixology pioneers.
The way we celebrate occasions has been shaped by bartenders throughout history. History and antiquity is the evolution behind the liquid one so simply enjoys in venue, or at home.
ADVERTISEMENT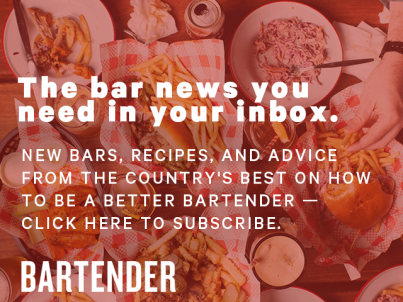 &nbsp
Bartenders have shaped the ever-evolving industry throughout the years, whether it's been a new trend, innovative and obscure cocktail recipes, or to today's generation incorporating minimal waste methods to be kind to the environment.
The bartender is built from a 'job' that builds a thirst for knowledge (pun intended), immersed in a creative industry that places them in a career with a strong work ethic.
Everyone can be a part of the festivities of World Bartender Day by supporting their local finalist during the week of 19th Feb- 25th Feb.
Each finalist's venue will be serving their signature creation that allowed them to make it through to their respective State Finals of The Perfect Blend Cocktail Competition.
Each signature creation 'Celebrates the Occasion', and you are invited to celebrate World Bartender Day in each of their venues by savouring one of their delicious tipples.
Which bartenders are representing your state?
Find out now  www.worldbartenderday.com.
The Perfect Blend recognizes, supports and celebrates the bartender journey at each stage of their career, regardless of level of experience or years in the industry. An event that brings together the whole bartending community, not just a few.
A cocktail competition, created by bartenders, for bartenders.
Attend your state final and support your fellow comrades.
www.the-blend.com.au and head to 'What's on'. RSVP is essential.