Coleman's Academy, the not for profit initiative focusing on empowering and inspiring women in the bar industry, is headed to Brisbane next month.
Founded by Sydney bartender Paige Aubort, Coleman's Academy has seen the likes of Tash Conte, Jessica Arnott, Caroline Childerley, Dee Ryan and Ren Butler share their experiences and knowledge with attendees at the event (you can check out videos of the talks here).
Now, with Coleman's having expanded from its base at Sydney Earl's Juke Joint to a one-off event in Melbourne, they're adding three talks to the calendar for Brisbane.
The sessions will take place on Sunday 18 March, Sunday 8 April, and Sunday 6 May, with more dates to be announced, and will be held at Cobbler. The speakers for this first ever Brisbane session? It will be none other than founder Paige Aubort and the formidable Harriet Leigh of Archie Rose.
For further details keep an eye on the Coleman's Academy Facebook page here, and visit the event page here.
ADVERTISEMENT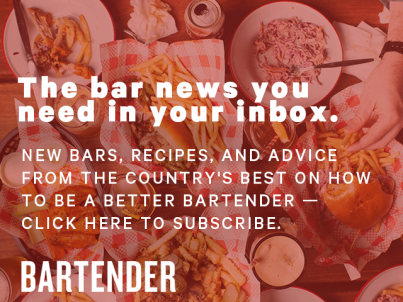 &nbsp
Brisbane Coleman's Academy
Date: Sunday 18th March
Time: 1pm – 4pm
Venue: Cobbler
Speakers: Paige Aubort (founder of Coleman's Academy), Harriet Leigh (Archie Rose)