Sydney's The Rocks district is the setting for a new whisky bar set to open in March, called The Doss House. The 100 capacity bar will take over the basement level of a heritage listed space at 77 George Street in The Rocks, and it's from the site's history that it draws its name.
"It's an old opium den, cobblers, puppeteers and doss house," says Bobby Carey, who is consulting on the bar (you may know him as the guy running award-winning Big Poppa's).
The Irish expat bartender is working on the project for another Irish expat, Colm O'Neill, who has moved to Sydney from Peru, where he owned a hostel and bar. "I was on the way to New Zealand to open a bar," he says. "I like it here. I changed all my plans, and I started looking."
The bar takes its name from the doss house that used to operate on the premises. "It used to house 10 to 12 people around each fireplace on two stories, it used to be a doss down house," says O'Neill.
If, like us, you have no idea what a doss house is, Carey explains: "Over here [in Australia] it meant that if you're homeless or a prostitute or a drunk, and you had nowhere to sleep, you'd pay a shilling to doss down for the night. Back in Ireland, it would mean playing truant — going on the doss," he says.
ADVERTISEMENT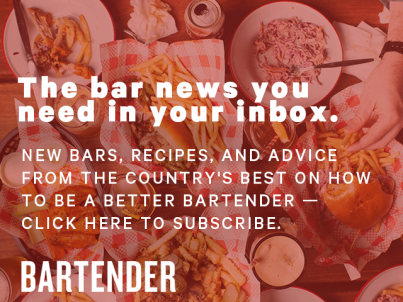 &nbsp
The small, intimate basement is divided into four rooms, as per the setup of the space which was built in 1844. From the main entrance, you'll be greeted with a space kitted out in dark European oak, with an original fireplace, and a whisky cabinet that will house the bar's collection of 150-odd whiskies (which will be added to as they go along). And for those keen to tinkle the ivories, there'll be a tall standing piano here as well.
From this room you can step into one of the back rooms which will house the bar. "This is where I would like to drink, because it's only going to hold 10 people," O'Neill says. Here you'll find whiskies, gins, vodka and fine wines, with meats and cheeses dished out of a charcuterie counter. Oh, and because it's what O'Neill likes to drink, there'll be Guinness on draught (along with a couple of Australian taps, too).
Because the bar is heritage listed, they can't affix anything to the walls — aside from plaques that state what the space's history was — which means they've had to be creative when putting in shelving and joinery for the bar, with the sandstone walls a highlight. They've got specially-built joinery with glass door cabinets with no back to them. "You'll see the whisky, you'll see the lights, and you'll see the sandstone walls," O'Neill says.
The adjoining room will be the chesterfield room, with leather seating, stools, and plenty of books and table service all the way, looking out onto the outdoor terrace area.
Australian whiskey, and Aussie spirits in general, will be a big focus for the bar, which makes sense given that it's housed in one of the oldest settler spaces in the country.
The Doss House will be open seven days a week at 77 George Street, Sydney, and they're set to open to the public on March 9th this year. You can follow them on Facebook, here.