If you like dumplings, and you like rum, then new Melbourne venue, East China Trading Company is for you.
Channeling an "old world Shanghai" vibe, the bar is bringing killer food and great drinks to all day dining and eating and comes from veterans of the Melbourne hospitality world (and owners of the Golden Monkey in the basement below) Michael Chen and Adam Ong.
They've got three drinks menus showcasing what they're doing behind the stick: one menu is filled with cocktails that draw upon the trading company inspiration, using ingredients like coffee, tea, and spices linking it back to the trading times of old.
The second menu is a mirror of the first menu, just that this one is booze-free. The third menu is all about the rum. They've organised their menu not on origin or rum style, but on production method, and stocking around 150 rums.
You can get your dim sum fix here all day long, from 11am to 11pm, seven days a week — just roll on up, as they're not taking reservations.
ADVERTISEMENT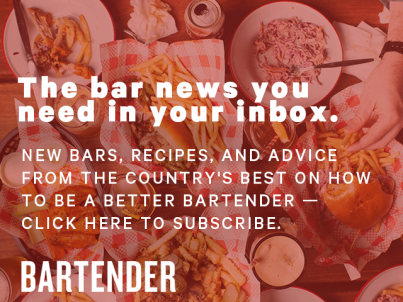 &nbsp
East China Trading Company
389 Lonsdale Street, Melbourne