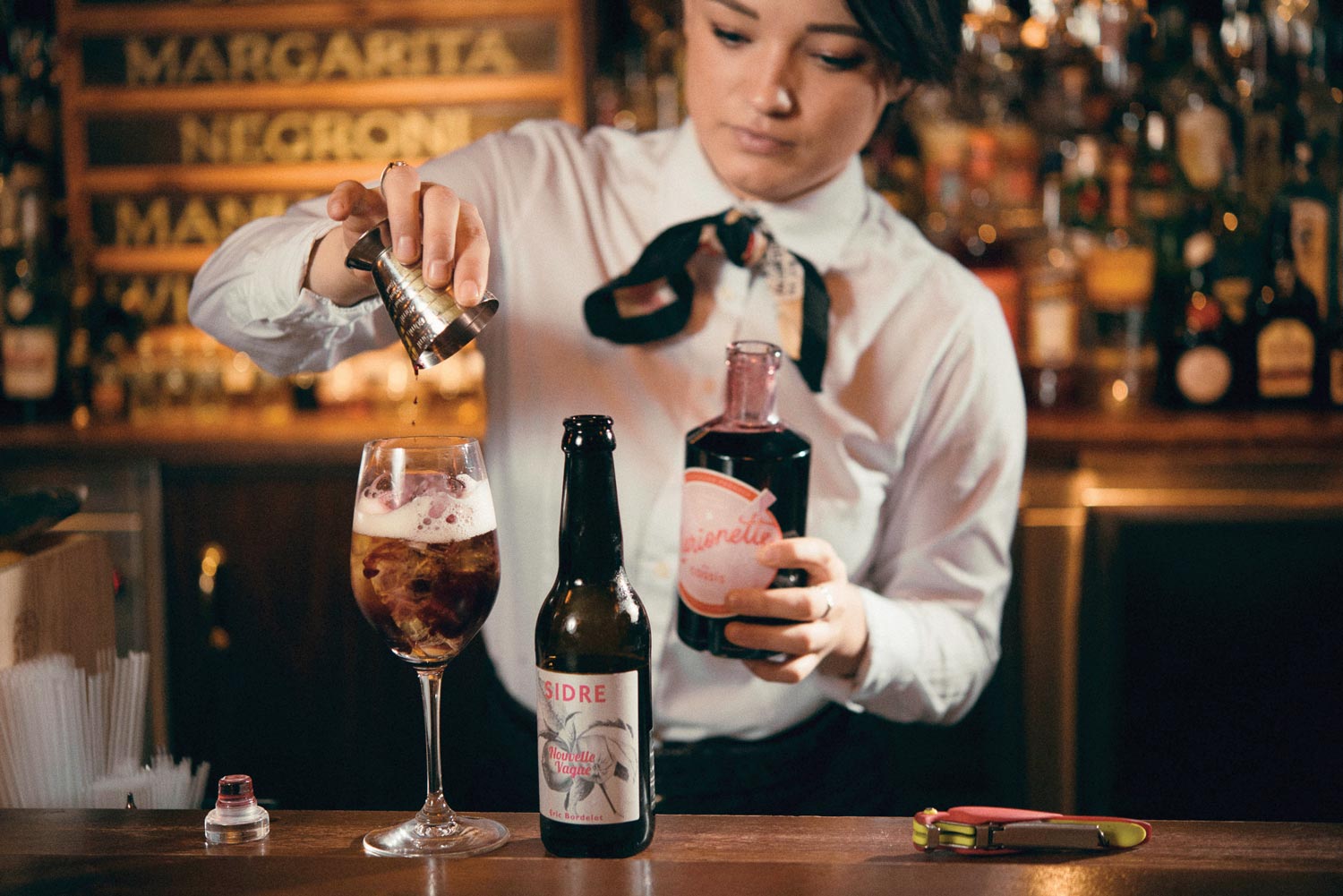 If you've spent any time around the orbit of Jenna Hemsworth (whom you'll find behind the stick at Sydney's Restaurant Hubert), you'll know she's a bit of a fan of cassis. It is, in her words, "the greatest thing that ever existed."
Cassis is the French term for blackcurrant, and it's creme de cassis — the French liqueur made from blackcurrant — that Hemsworth is a little taken with.
"I've always been obsessed with Ribena; it was the soft drink that Mum allowed us to have," says Hemsworth. Cassis, then, is the grown-up version of that blackcurrant cordial.
"It tastes delicious and it's a bit cheeky,"  she says.
There are some rules that govern what can be labelled as a creme de cassis (as there tends to be in regulation-happy Europe): any liqueur labelled as a creme must contain a minimum of 250g of sugar per litre. However, creme de cassis has its own criteria, and must contain 400g of sugar per litre.
ADVERTISEMENT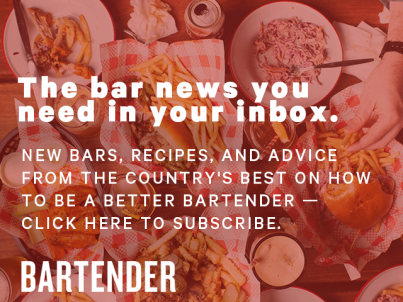 &nbsp
Here, Hemsworth has shared with us her go-to cassis drinks — we know we'll be imbibing a Pompier the next time we get our hands on some blackcurrant stuff.
[ultimate-recipe id="44067″ template="default"] [ultimate-recipe id="44071″ template="default"] [ultimate-recipe id="44063″ template="default"]
Three great creme de cassis bottlings

Marionette Cassis
A homegrown hero, Marionette makes their cassis from white bud blackcurrants farmed in the Derwent Valley in Tasmania. The Marionette tends to run a little drier than the classic French versions of cassis, and there's some good punchy acidity on the palate. Good Measure
Vedrenne Supercassis
Supercassis — it's like cassis, but more super. Whereas regular creme de cassis must contain 400g/L or more, this Supercassis is up in the realms of 500g/L and double the concentration of fruit and makes for a powerful liqueur. Cerbaco
Domaine du Vissoux Creme de Cassis
Made from noir de bourgogne blackcurrants and from an organic estate, this is a rich, aromatic and drier style of creme de cassis. Bibendum