Well we've just begun the fourth month of the year, and while it feels like just yesterday we got back to work from the New Year, we're rushing headlong into the middle of the year.
A lot of things were happening in March — we've seen the new Mjolner Melbourne open, the Bartender Magazine Australian Bar Awards have opened for nominations for another year (click here to cast your votes) and so too have registrations for the Bartender of the Year sponsored by BACARDÍ & De Kuyper.
There was a lot going on, so in case you missed them, here were the biggest stories for the month of March.
Is this Tales of the Cocktail's white knight? Gary Solomon Jr on taking on the world's biggest cocktail event
Tales of the Cocktail has grown from small beginnings in 2002 as a walking tour of historic New Orleans bars, to a truly global event on the bar industry calendar. Bartenders from across the globe — with a sizeable contingent from Australia that grows with each year — converge on New Orleans for one week in July, and attend educational seminars, parties, and events with other likeminded bartenders. It was the world's first truly global cocktail convention.
But Tales has run into trouble in recent times. In March 2017, during New Orleans Mardi Gras, the founders of Tales, Ann and Paul Tuennerman, got into a social media fracas when, according to The New York Times, they "donned blackface as guests in the Zulu Mardi Gras parade," and Paul Tuennerman "made what some perceived as racially insensitive remarks in a Facebook Live video." He then resigned from Tales of the Cocktail. Ann Tuennerman then sought to reinstate him later last year, but when that became public knowledge, both Tuennnermans resigned from the event, and sought to sell Tales.
ADVERTISEMENT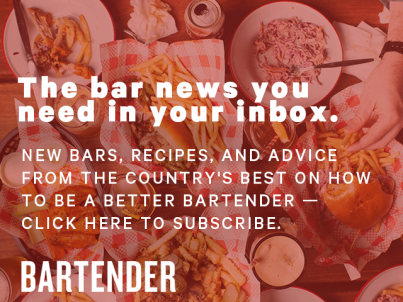 &nbsp
But just who would take on the event? Tales of the Cocktail is a boon to the local New Orleans economy when it takes place during hurricane season (bartenders being the only ones nuts and cheap enough not to care, right?), but it's not the only global bar industry show anymore: Bar Convent Berlin and London Cocktail Week now attract visitors from around the globe, and this year will see the BCB brand take their event to Brooklyn.
The question that many Tales veterans have been asking is: is it all over?
Well, it would appear not. Last month it was confirmed that Gary Solomon Jr., a New Orleans businessman who has produced events for Tales of the Cocktail in the past, is taking over the event and making it a fully non-profit concern. On Solomon's recent trip to Australia, our editor Sam Bygrave sat down with him to find out if he's the white knight that will keep Tales of the Cocktail going. (Spoiler alert: we reckon he is).
Expect a big focus on the bar — and a quality team — when Mjølner Melbourne opens next week
The team at Speakeasy Group (which owns both Mjølner outposts in Melbourne and Sydney, Boilermaker House, and Eau de Vie Sydney and Melbourne) have assembled a crack team of hospitality pros for the launch.
Mikey Braun is the bar manager and comes to the Speakeasy Group from Black Pearl; the venue manager, Max Hart, has been moved over from Boilermaker House, as too has Joshua Crawford who is in as bar manager. On the restaurant side of things, Nick Winter comes from Kisume and the Rockpool Group to lead the floor team as restaurant manager, along with head waiter Erin Moriarty.
The Roundup: The top bartending competitions to enter in 2018

There's never been more bartending competitions on the calendar. They offer you a great way to hone your skills, meet like-minded professionals, and often a way to see the world. Here's our guide to some of the top competitions coming down the pipeline this year.
Restaurant Hubert's Olivia Rockwell on running the service at the Restaurant Bar of the Year
RESTAURANT HUBERT
set the Sydney dining world alight when it opened in 2016, and it quickly became a bartender favourite. Sure, you can sit down to eat in the opulent dining room, but you'll most often find us at the bar (they did pick up the gong for Restaurant Bar of the Year at last year's
Bartender Magazine Australian Bar Awards
after all).
This month, however, we're taking a look at what goes on outside the bar, on the floor — on the Other Side, if you will. Why? Because we've been hearing a lot of chat from bartenders about a turn to service, how the big trend of whichever year we're in is putting service, and the guest, first. Less cocktology, more hospitality.
So who better to help with upping your service game than those on the floor, the hosts who usher you in and out and see to it you have everything you need? And we're kicking off this new section by hearing from one of the best, Olivia Rockwell, the restaurant manager at Hubert.
Here, she shares her service philosophy, shines some light on what it is that makes a good service hum, and points out that, if she's doing her job right, you won't even notice that she's there.
These are the 10 best Australian spirits from last month's ADSA awards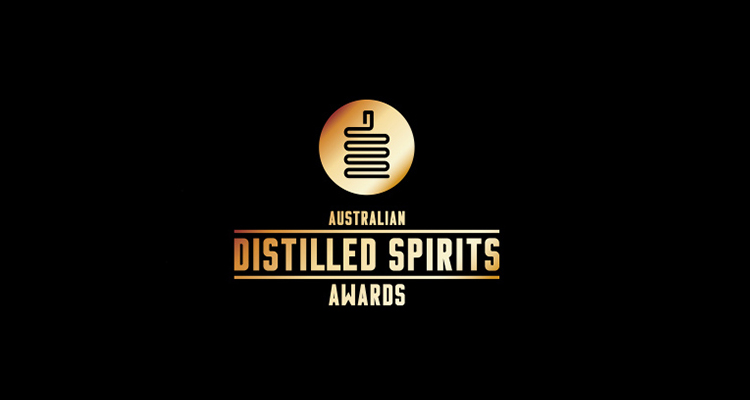 Last night saw the fourth annual Australian Distilled Spirits Awards held in Melbourne, the result of two days of judging of Australian made spirits organised by the Royal Agricultural Society of Victoria.
The ADSA awarded 10 champion trophies last night, for best whisky, gin, rum and more. The Awards follows a similar process to the way in which Australian wine shows work, and there were four panels of judges assessing nearly 300 exhibits led by head judge — and Australian Bartender editor — Sam Bygrave.
On the panels were bartender and writer, Fred Siggins, bar owners Sebastian Costello, Michael Madrusan and Julian White, Speakeasy Group's whisky buyer, Geoff Fewell, and former Bartenders of the Year, Sebastian Raeburn (2008), Lee Potter Cavanagh (2015), and Michael Chiem (2016), among others from the industry.
The awards have grown in entries each year since it began, thanks to the booming Australian spirits industry. "It's impressive to see the number of entries growing every year since the inception of the Australian Distilled Spirits Awards, this year seeing a 20% increase on last year," says Bygrave.
So who took out the big trophies?
Fermenting, brewing, and distilling to get through winter, London bar Scout does things differently
When you find London bar Scout, somewhere amidst the hustle and bustle of a Shoreditch high street, your first impression is one of — hey, is this really the bar with the high concept, left of centre drinks? Because it doesn't feel like it. It doesn't feel like the kind of place where the menu changes daily according to what's in season, it doesn't feel like the place where you'll find drinks made from foraged ingredients. It's more fun than we've been led to believe those sorts of bars are. For our money, it's one of the best bars in the world right now.
We landed a seat in the bar during London Cocktail Week last October, on a night when Luke Whearty of Singapore's Operation Dagger (and who is working on a new Melbourne project) was running his menu in conjunction with the Scout menu for the day. It was a good night to visit.
The drinks were some of the finest we tasted in London: full of flavour, the balance just so, and interesting enough to be unlike anything we'd ever had all the while being familiar enough to keep us comfortable. They were, simply put, fucking ace.
Scout is the work of well-regarded London bartender Matt Whiley, who is also the brains behind Peg + Patriot, as well as a co-founder of avant-garde bars Purl and Worship Street Whistling Shop.
Scout is dedicated to British produce — which means they won't source, say, lemons from the USA — and they've taken to fermenting and distilling ingredients when they're in season so that they can access those flavours all year round. The menu changes daily, too.
But you'd be wrong if you thought this place was only about the drinks. They are a big focus, for sure. But it's more the service — familiar, warm, and knowledgeable, the kind which doesn't bang you over the head with an abundance of geekery. Instead, they host you, like any good bar should.
Here, Whiley tell us a little bit about his approach to the menu, and we get an idea of what makes Scout tick.
Explainer: how to use pandan in drinks (it's the ingredient of the moment)
'Sweet, floral, grassy and pungent.' Everything you need to know about this ingredient of the moment.
What is pandan?
You may have seen pandan listed as an ingredient on a cocktail list or in the specs for a drink. Indeed, pandan is having something of a moment right now, as it's proving itself to be quite the versatile ingredient. So just what the hell is it?
"The pandanus leaf is used a lot in South East Asian cuisine it's used in both sweet and savoury dishes and has been around forever, it's only really new to us dumb white folk," says PS40's Thor Bergquist, who is a big fan of the pandan. "Often savoury items are wrapped and baked in pandan leaves, or fried with diced leaves, or essences are used in baking."