It's that time of year, folks: voting in the 18th annual Bartender Magazine Australian Bar Awards is open now, and closes on May 31st.
The votes are rolling in, so if you've not yet had your say click here to go to the voting page now.
And registrations to compete in Australian Bartender's 2018 Bartender of the Year sponsored by BACARDÍ & De Kuyper are open now as well — if you think you have what it takes to be crowned the Bartender of the Year, click here to register your interest now.
It's time to check your Instagram check-ins and search your memory for the best bars, bartenders and bar operators who have impressed you over the last year.
The Bar Awards is the premiere night of nights for the Australian bar industry. It's one night in September (Tuesday 18 September during Sydney Bar Week, to be precise) in which bartenders, operators, owners and the trade come from right around the country to gather in Sydney and celebrate the best of the industry over the last year.
ADVERTISEMENT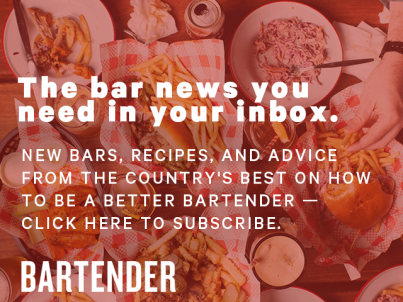 &nbsp
In 2018, we're introducing a brand new award: Host of the Year. They're often the first person you see when you enter a venue, and the last to wish you a good night when you leave; this new award seeks to recognise the efforts of the front of house staff in a bar, those whose role is primarily on the floor, tending to the needs of the guests, those for whom service and hospitality is second nature.