Like all good booze geeks should be, at Australian Bartender we're big fans of a good cocktail list, and at the annual Bartender Magazine Australian Bar Awards the Cocktail List of the Year is always a hotly contested category.
Voting in the Bar Awards is open now, which means if you want your cocktail list to make the finalists list you'll need to email it through to us soon.
Here's what you need to do.
To be nominated for Cocktail List of the Year, the list must be well presented, offering great drinks — all killer, no filler — and be a complete concept, speaking to the bar's reason for being.
To be eligible for this award, the venue must supply a PDF of their cocktail list and no more than a one page supporting statement describing the idea behind it and drawing attention to notable features of the list.
ADVERTISEMENT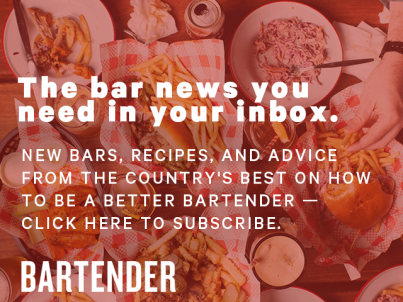 &nbsp
Please send these documents to sam@spantonmedia.com by May 31 and include "Cocktail List of the Year" in the email subject line.
Last year's winner of Cocktail List of the Year was Sydney bar PS40, and you can get a look at what they do here.