You can now get the April issue — to download now,  get the Australian Bartender app for your iOS device here.
This month we've done something a little different. You know how bars do popups and takeover a space for a night or for a few days? Well, Ramblin' Rascal Tavern has taken over Australian Bartender for the month of April.
They've assumed the mantle of guest editor, and they've led us in directions we haven't gone before (take a look at the explainer on best practice bar toilets, for a start).
Also in this issue:
ADVERTISEMENT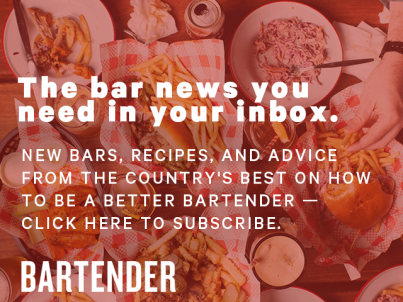 &nbsp
the great tinnie taste test, with cans scored and rated;
industry legend Phil Gannon gets interviewed by the Rascals;
we hear from the guy running Asia's number one bar, Philip Bischoff of Singapore's Manhattan;
we dive into how the autumn list at Ramblin' Rascal Tavern came together;
plus Charlie Lehmann profiles the forgotten fortune that is Australian brandy;
And there's much more inside.