Dear drinkers, Ramblin' Rascal has taken over Australian Bartender this month; we've tried not to burn the whole thing down.
This is a first in Australian Bartender's history, so in true Rascal spirit we have decided to delve partially to the left, do a bit of a loop and crash head-on into subjects to which we are partial, in love with, or loathe.
To help us in this we flicked through previous issues and publications of the same calibre, The New Yorker, Rolling Stone and Penthouse. These did not help as we have no idea what we are doing (but it made for enjoyable R&D day). Anyway, hopefully you love drinking as much as us, and even more so you love reading up on serving booze, learning booze and getting to know insights on what each of us is doing in respective parts of this fair country.
The following pages will delve into the often-dangerous psyche that is Ramblin' Rascal Tavern, trying to figure out where the fuck brandy in this country has disappeared to (and where was it in the first place?); dipping into a blind tasting of tinnies both craft and mainstream; smashing out some cognac cocktails straight from our new autumn list and maybe a classic or two but not getting overly stuffy coz our mixology bullshit is not very up to scratch (we drank all the liquid nitrogen).
We had a chat with our mentors and those we have mentored, and up and coming bartenders; we'll be profiling a new talent, and reviewing the best practice for the best bar toilets. This is very important to any bar, as we all know.
ADVERTISEMENT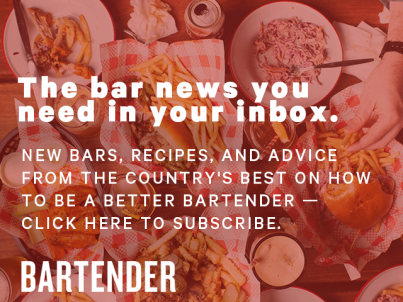 &nbsp
We've received your noodz and hopefully most of the ideas we threw around on a drunken evening actually get published in these fine pages. We'd like to thank Dave Spanton and Sam Bygrave for even considering us and then letting us write in these pages — hopefully they allow some other bar to do this again.
The only way is up from here boys and girls!
To you, fine reader, thank you for putting up with our bullshit.
See you at the local rissole!