Sydney-based bartender Kate McGraw is heading up the drinks for new Manly venue, Bar Troubadour.
Bar Troubadour is the result of a collaboration between Nomad Brewing's Kerrie Abba and Johnny Latta, and restaurateurs Angela Heracleous and Rod Walsh, and is set to bring a taste of aperitivo hour to the beachside suburb of Sydney.
"After spending 10 years in Europe, mainly in Italy, we love the fact that the local bar is a hugely important part of the social fabric of communities," says Abba. "We wanted to create this local bar feel back in our hometown of Manly."
McGraw, last seen in her role as the drinks guru for the multi-venue Lotus Dining Group, will bring her innovative and fun approach to the drinks at the new bar, with a focus on aperitivi.
"Low ABV, Aperitivo-style drinking is a really fun category to play with,' she says, adding that you should expect a dash of tiki to be dropped into the otherwise Italian accented drinks list.
ADVERTISEMENT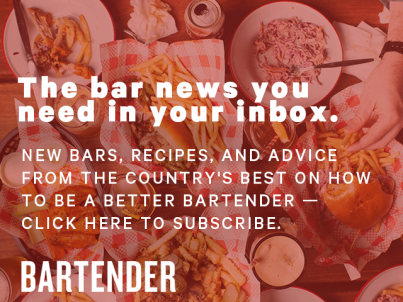 &nbsp
For your Martini needs, witness The Dante (olive oil-washed gin, Italian vermouth, fino sherry, Pecorino Romano and tomato oil), and check out the Brookvale Americano (Okar Amaro, grapefruit, Byrrh, and sweet vermouth capped with a local beer).
When it comes to wine, there'll be some skin contact whites on offer, and a rotating selection of craft brews will grace the beer list.
Bar Troubadour is expected to open this month, at 194 Pittwater Road in Manly. In the meantime you can check out their progress on Instagram, at @bartroubadour.