New Perth venue Hadiqa is the latest addition to Andy Freeman's growing stable of venues under his Sneakers & Jeans banner, joining the award-winning whiskey bar Varnish on King, tequila joint Caballitos, and The Flour Factory (which plays host to the Indie Spirits Tasting in Perth).
The venue isn't small — they hold up 450 people — and is divided into a series of spaces, the restaurant proper, a function space, and a rooftop space they're calling Shurifa (which translates as 'terrace' in Arabic). Whilst you working the old Gogle Translate, 'hadiqa' is Arabic for 'garden', and to that end you'll find plenty of greenery in and around the space, which also features a 13 metre long bar.
They're doing a smart and short list of seven cocktails, all with a Middle Eastern bent to things.
Take the Marakesh Mojito, for instance: the Cuban classic cocktail is given a simple twist with the addition of pomegranate to the traditional ingredients of white rum, mint and lime. The Hadiqa Swizzle, on the other hand, sees gin, fresh lemon and mint brightened up with a house spiced syrup.
There's the Casablanca (vodka, Cointreau, lime, Maraschino, and whites) a drink named for a movie named for a place in Morocco (you may have heard of it); and their take on Gulab, the traditional Persian sweetened rosewater beverage whose name is the root for the famous Julep (gin, rose syrup, mint, orange bitters).
ADVERTISEMENT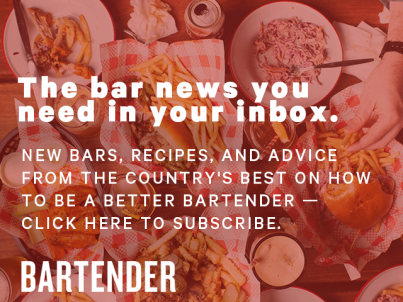 &nbsp
In the wine world, you'll see a selection of Australian and Old World wines getting a run, and in the beer fridge there's a selection of craft and mainstream brews from Australia and abroad.
You can find Hadiqa in Hibernian Place in Perth's East End at 480 Hay Street, and you can check out the drinks list and food menu at hadiqa.com.au.
Take a look inside the venue below.