The Indie Spirits Tasting comes to Brisbane May 27 – click here to get one of 40 complimentary trade tickets ASAP
Indie Spirits Tasting Brisbane is back for its third year at Lefty's Old Time Music Hall on Sunday, 27 May from 1pm to 4pm. The event will feature over 30 exhibitors showcasing more than 100 craft spirits, with master distillers on hand and free seminars going deep into the world of independent spirits.
While the Indie Spirits Tasting is open to the public, we are giving away 40 free trade passes to this event which is usually $55.
But you've got to get in quick — click here to get yours now at the Eventbrite page.
The Indie Spirits Tasting Brisbane seminar line-up covers some of the latest bar and spirit trends in the country right now. Experts will join Editor of Australian Bartender magazine, Sam Bygrave for three short and sharp sessions in the front bar. The first session is 'Are you ready to Rumbo?' an in-depth dive into Queensland's spirit of choice. This will be followed by a panel discussion which will pose the question: 'Is there a distinctly Australian style of Gin?'. And finally, four experts fresh from the still, will discuss the pitfalls and triumphs of opening a distillery in a session entitled 'Here's a crazy idea – let's open a distillery!'. Seating is limited; first-in, best dressed.
ADVERTISEMENT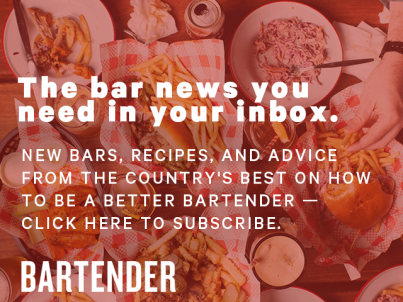 &nbsp
With 29 uniquely Australian craft spirits and hard-to-find booze from all over the world, as well as live music snacks and samples, the event is always a rollicking good time, so don't miss out — get your VIP ticket here before they're gone!