[ultimate-recipe id="44457″ template="default"]
Just who comes up with these worldwide day of drink celebrations, we don't know, but we do know that we're looking forward to World Whisky Day on Saturday the 19th.
It's a day that has been recognised with a motion in the Scottish parliament, and although we're sure they will do their patriotic duty and devour a dram or six of their national spirit, we figure we can enjoy whisky in all its forms from across the globe.
We've got a big focus on American whiskey in the May issue — it's The Gresham's takeover issue after all — so below we've got 11 great drams from not only Scotland, but from across the water in Ireland and from further afield in Japan and Australia.
Slàinte!
ADVERTISEMENT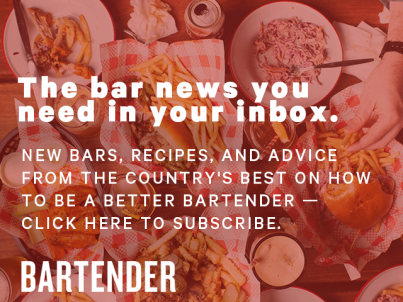 &nbsp
The Balvenie DoubleWood 
The Balvenie is one of the few distilleries to grows its own barley, malt it in its own malting room, and employ their own coopers — the whole bit. The DoubleWood is aged at least 12 years in ex-bourbon casks and is finished  in ex-Oloroso casks for 9 months, before it is married in large tuns for 3-4 months.
It's a classy dram. William Grant & Sons
GlenDronach Original 12 Year Old
The GlenDronach is an old school single malt, a rich, full-bodied and sherried style.
The whisky is matured for a minimum of 12 years not in ex-bourbon casks but in a mix of used oloroso sherry and pedro ximenez sherry casks. It's non-chill filtered, no colour is added, and is bottled at 43%. Brown-Forman
Glenfiddich Project XX
This is a boundary-pushing whisky. They let loose 20 whisky experts from across the globe into a warehouse at the Glenfiddich Distillery in Dufftown, and allowed them to select their favourite whiskies. These were then vatted together by malt master Brian Kinsman, creating a remarkable, one of a kind dram. William Grant & Sons
That Boutique-y Whisky Company Islay Batch 1
These guys are independent whisky bottlers who nab limited release whiskies from some of the world's most famous distilleries — and then package it all up with a bit of irreverence, too. Though the Islay distillery for this bottling isn't named, there's some cheeky clues on the label. Neat Spirits 
Tokinoka Blended Whisky
Tokinoka Blended Whisky is made by the White Oak distillery in Akashi.The distillery has been around since 1919, so it's fitting that tokinoka means "fragrance of time" in Japanese. The whisky itself is a blend of grain (about a quarter) and single malt, and like all good Japanese whisky is, it's all about balance. Cerbaco
Craigellachie 13 Year Old
Here's a Speyside malt that does things a little differently. Made in the same manner and style that it was when it first came off the stills in 1891, Craigellachie is a rich, textural dram with an unabashed hit of sulphur to it — it's a complex and challenging whisky, one for the true believers. Bacardi-Martini
Starward Wine Cask Single Malt Whisky
This homegrown hero of whisky is aged in barrels which once housed classic South Australian shiraz wine; instead of recharring the barrels, they steam them instead, which helps to retain the classic Aussie wine profile as a character in the whisky. SouthTrade
Nikka Coffey Grain Whisky
With aromas of vanilla, coconut and tropical fruits, this unique grain whisky from the Nikka distillery — it's distilled mostly from corn — offers a rich, soft, sweet flavour and delicate finish, earning it a Gold Award at the 2013 International Spirits Challenge. Asahi Premium Beverages
Monkey Shoulder 
Monkey Shoulder has become a bartender favourite in recent years, and that's thanks to its versatility in cocktails. This is a blended malt whisky, employing three Speyside single malts in the mix.  There's zesty orange and vanilla aromas, a hint of spice on the palate, and a smooth finish to cap it all off. William Grant & Sons
Laphroaig 10 Year Old
There's really no other whisky like Laphroaig. Big, smoky, briny, the 10 Year Old is the flagship bottling from the distillery. The nose is big and smoky, with seaweed and medicinal notes; on the palate, it's full-bodied and surprisingly sweet, with a nice spice and a long, lingering finish. CCA/Beam Suntory
Bushmills Black Bush Irish Whiskey
The dark colouring is a result of maturing for up to seven years in Spanish oloroso sherry casks and sweet ex-bourbon barrels.
On the palate' this 80% malt whiskey floats across the tongue to deliver dark' velvety fruity notes right through to the back of your throat. Proximo Spirits