Sven Almenning, of Speakeasy Group & Behind Bars fame launches Ananas, an online training and staff management platform for the Hospitality Industry.
From the crew that once led the on-premise training revolution with its Alchemy Program (which took home an unprecedented string of awards for "Training Program of the Year" at our Australian Bartender Magazine Bar Awards) comes an on-line training & management platform created in collaboration with some of the biggest names in the industry.
It's been years in the making, but the platform is finally ready to launch with Almenning saying it will go live this Friday (June 1st 2018). "It's been a crazy project for me, but I am super pumped to finally launch it", Almenning says.
The online training platform launches with two different certification levels: Basic & Intermediate, with a third "Advanced" level going live in a couple of months.
"The Basic certificate basically does what it says on the label", Almenning explains. "It offers to-the-point information that anyone who is working as a bartender or as wait staff needs to know in order to do their job properly. We'd suggest that this is the course to take before you start your hospitality career, or even as a check-up for those who have been in the industry for some years, but may not have had a lot of training".
ADVERTISEMENT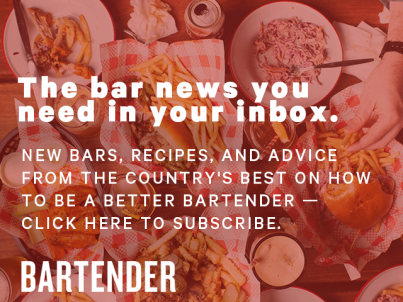 &nbsp
The Intermediate course offers far more on-depth information and is aimed at people who currently are working in the industry and who are looking to up-skill.
For those wanting to check it out, the Ananas platform is FREE to sign up to and all the content can be accessed gratis. "We only charge if you want to take a test to verify your skills and knowledge" Almenning explains. "We're adding a job function to the site shortly where employers can post ads and ask for specific qualifications. People who have done the corresponding tests will rank higher in the search results and therefore have a greater chance of getting a job", Almenning explains.
Ananas also offers venue subscriptions which allow managers and owners to track their staff's performance across all the training modules. The venue subscription also comes with a full recipe management solution and a function for hosting internal training and testing.
Venues who want to sign up are asked to email: hello@AnanasAcademy.com, whilst individuals who just want to jump on and give the platform a whirl can visit www.AnanasAcademy.com and set up their free profile.
To support the launch of the platform Sven & the Ananas team are offering a 50% discount to the first 100 Bartender Magazine readers who want to sign up for tests and certificates. Just use the code: BTMAG50% to receive your discount.