Whiskey cocktails are whiskey business
The Gresham does their fair share of cocktails, and you're going to find a lot of American whiskey going into the glass. The Old Fashioned is their highest seller — check out the way they make it here — but the Manhattan was one of the first drinks Lane opted for when we asked him to dish up some favourites.
"I love the Manhattan — I think it's a great afternoon drink, with vermouth softening the whiskey a little bit" he says. "Classically, it's served up, but I prefer mine on the rocks — with the climate up here, pretty much everything goes on the rocks except for your shot."
Lane is also a fan of the Seelbach and the much-lesser known alternative to the French 75, the French 95.
ADVERTISEMENT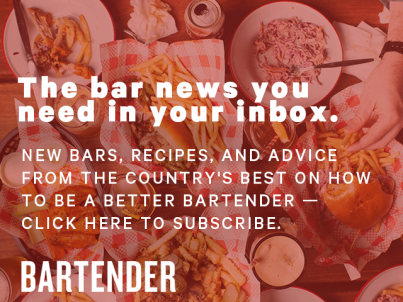 &nbsp
"The Seelbach and the French 95 were two of the drinks that kept me alive at Tales of the Cocktail," he says. "It's just that fresh bit of fizz, that little bit of citrus — it's just uplifting. You can knock four or five of them with the worst hangover on the planet and 45 minutes later you're on top of the world, down at Popeye's and getting some chicken."  
Take a look at The Gresham's go to whiskey cocktails below.
[ultimate-recipe id="44766″ template="default"]
[ultimate-recipe id="44772″ template="default"]
[ultimate-recipe id="44783″ template="default"]
[ultimate-recipe id="44791″ template="default"]
[ultimate-recipe id="44797″ template="default"]