Six American distilleries making great whiskey: a newish one from Chicago, four from Kentucky, and a classic from Tennessee.
MAKING whiskey isn't easy. It involves considerable cost, not just in the equipment and ingredients used, but also in the time it takes to age. The process of distillation and ageing can be a hard one to come to grips with until you've actually seen it for youself up close. You ask distillers what makes a great whiskey, you'll visit the rickhouse and find the best spots, you'll breathe in the angel's share as it disappears while you're there. So with that in mind, here's six distilleries in the USA that we reckon are worth a visit.
Woodford Reserve Distillery
Who are they? We know you know Woodford Reserve. Their distillery is one of the oldest in Kentucky, and boasts 100 year old cypress wood fermenters, and a heat cycled barrelhouse. Formerly known as the Labrot & Graham Distillery, distilling began on the site way back in 1812.
Where are they? Well, the clue is in the name, actually. You'll find the distillery in Versailles, a town in the county of Woodford, Kentucky.
You can tour the distillery as well — it's nestled in amongst a picturesque landscape, just make sure you book ahead online at woodfordreserve.com/distillery.
ADVERTISEMENT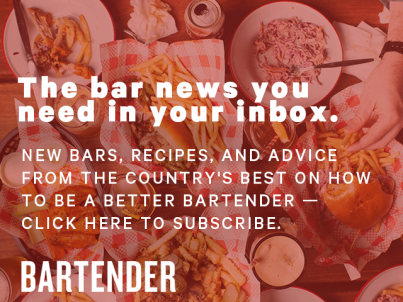 &nbsp
What do they make? Woodford Reserve Kentucky Straight Bourbon, Double Oaked, Woodford Reserve Masters Collection Series, Woodford Reserve Rye.
Koval Distillery
Who are they? One of the original members of the new wave of small craft distillersin America, Koval kicked off in 2008. What's notable about this distillery is their focus on making organic spirits and making them from scratch — there's no redistilling high-proof alcohol from elsewhere here — it's a true farm to bottle process.
Where are they? Chicago, Illinois. If you remember your Prohibition knowledge well, you'll know Chicago was a town popular with bootleggers smuggling their Canadian whiskey across the border from Canada. They source their barrels from Minnesota, which tend to be smaller than usual and decrease the ageing time required for their whiskey. 
What do they make? In addition to their whiskeys (Four Grain, Bourbon, Millet, Oat, Rye and an unaged Rye), they make a Dry Gin, a Barreled Gin, a Peach Brandy and more.
Buffalo Trace Distillery
Who are they? The Buffalo Trace Distillery is responsible for some of America's most talked about — and desired — whiskeys. It's the home of Buffalo Trace Kentucky Straight Bourbon, it's where the rarefied Pappy Van Winkle bourbons come from, and has been designated a National Historic Landmark.
Where are they? You'll find the Buffalo Trace Distillery in Frankfort, the capital of Kentucky. They say that the distillery is the oldest continuously operating distillery in America — with more than 200 years experience.
What do they make? Well, Buffalo Trace, of course, but you'll also find bourbons from Eagle Rare, George T. Stagg, E.H. Taylor, Pappy Van Winkle, Blanton's Single Barrel, and W.L. Weller, as well as Sazerac Rye. And the whiskey that goes into Southern Comfort? We hear that's coming from the Buffalo Trace Distillery these days, as well.
Jack Daniel Distillery
Who are they? Yeah you know Jack, right? The Jack Daniel Distillery is said to be the oldest registered distillery in America; established in the 1830's and registered in 1866, Brown-Forman bought it in 1956.
Where are they? We're in Lynchburg, Tennessee because we're talking genuine Tennessee whiskey here; ironically, Moore County is a dry county, meaning you can't buy a drop of booze here.
What do they make? The famous black-labelled Jack Daniel's Old No. 7 Brand Tennessee Whiskey, Gentleman Jack, Jack Daniel's Single Barrel Select, Jack Daniel's Tennessee Honey, Jack Daniel's Tennessee Fire, Jack Daniel's Sinatra Select.  
Maker's Mark
Distillery
Who are they?  Bill Samuels Sr. bought the distillery, which was known as Burks' Distillery, back in 1954. Bill Samuels Jr. saw the brand go from a local drop to a must have bourbon on back bars the world over; today his son Rob Samuels runs the show.
Where are they? You'll find the Maker's Mark Distillery in Loretto, Kentucky along the bourbon trail. There you can take the tour, though as always you probably want to book ahead. You'll see how when they say small batch they mean it: each batch makes around 19 barrels, or around 1,000 gallons.
What do they make? They keep it simple at the Maker's Mark distillery: they make Maker's Mark, and they make Maker's 46.
Wild Turkey Distillery
Who are they? Wild Turkey is very much a family thing — father and son master distillers Jimmy Russell and Eddie Russell are legendary. Jimmy has been at the distillery for over 60 years, and known as the master distiller's master distiller.
Where are they? Sitting on the banks of the Kentucky River in Lawrenceburg, Kentucky, you'll find the distinctive green and red buildings of Wild Turkey. The rickhouses here are seven stories high (see above), which allows for great variation in temperatures throughout the building and has a big effect on the taste of each barrel of whiskey. 
What do they make? You've got the Wild Turkey Rye, Wild Turkey Bourbon, Rare Breed; Russell's Reserve 6 Year Old Bourbon, the Rye, and 10 Year Old Bourbon and more.