The Dead Rabbit Grocery & Grog's beverage director, Jillian Vose, is coming to Sydney this weekend to introduce their world famous Irish Coffee to guests at The Duke of Clarence.
The Duke of Clarence has received a lot of attention recently for their Sunday roasts (of which we can report they're a damn fine way to spend a Sunday afternoon), and they've teamed up with the Dead Rabbit and Tullamore D.E.W. to add a little something extra special to the roast this Sunday. Vose will be on hand this Sunday afternoon (July 1st), whipping up the Irish Coffee, Dead Rabbit-style, for each guest who orders the roast.
New York's Dead Rabbit is one of the world's most awarded bars, landing at number five on the World's 50 Best Bars list in 2017 (after topping the list in 2015 and 2016), and having picked up numerous accolades at Tales of the Cocktail's Spirited Awards over the years. Vose herself is in the final four for American Bartender of the Year at this year's Spirited Awards, and this Sunday offers a great chance to meet her and get to know a bit more about the story of the Dead Rabbit (all whilst tucking into a great Sunday roast).
We reckon you'd be best advised to book asap — visit thedukeofclarence.com now to make sure you don't miss out.
Vose will also be holding a special trade masterclass on Monday 2 July at 1pm at The Duke of Clarence — to grab one of the few spots to learn more from Vose, RSVP to Justin Strzadala at Justin.Strzadala@wgrant.com asap because spaces are limited.
ADVERTISEMENT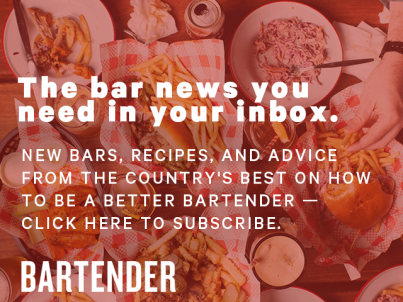 &nbsp