The finalists for the 18th Annual Bartender Magazine Australian Bar Awards will be announced next week in the July issue when it lands in bars, and ahead of that we thought we'd reveal the finalists for a few awards this week.
So far we've announced the best whisky bars in Australia — the 10 finalists for the 2018 Whisky Bar of the Year — and the best rum bars listed for the Rum Bar of the Year Award.
Today, however, it's all about that gin. The finalists for the Gin Bar of the Year — the best gin bars in Australia — are all here.
The Bar Awards takes place on Tuesday the 18th of September this year, and is just one of the many great events in store for Sydney Bar Week this year, taking place from the 15th to the 19th of September — click here to visit the barweek.com.au and check out the full timetable; there's over 25 events happening over the five days, with RSVPs for some events open now. RSVP ASAP to make sure you don't miss out.
And if you're one of the finalists, you can book your tickets now — just click here.
ADVERTISEMENT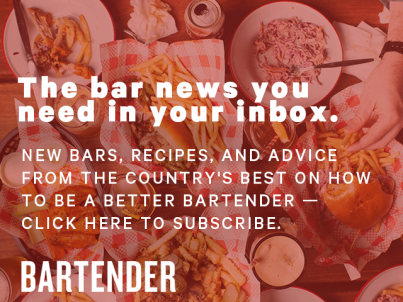 &nbsp
Take a look at the 10 best gin bars in Australia below.
GIN BAR OF THE YEAR
Proudly sponsored by Bombay Sapphire

To be eligible for this award, the bar must have a broad selection of gin, highlight gin cocktails where cocktails are listed, and employ staff who are knowledgeable on the category.
Dutch Courage Officers Mess, Brisbane
Frisk, Perth
Gin Lane, Sydney
Gin Palace, Melbourne
Hains & Co, Adelaide
Moya's Juniper Lounge, Sydney
Society Salamanca, Hobart
Stillery, Sydney
The Barber Shop, Sydney
The Flour Factory, Perth
Dutch Courage Officers Mess, Brisbane
51 Alfred St, Fortitude Valley
dutchcourage.com.au
Dutch Courage Officers' mess is a Brisbane gin bar that opened back in 2014 and is still going strong. They've got upwards of 100 gins on offer, and a colourful cocktail list that covers all the bases, and they're pairing gins with a range of garnishes in the traditional Gin & Tonic, Spanish-style.
This is the Fortitude Valley bar's second appearance on the Gin Bar of the Year finalists list.
Frisk Small Bar, Perth
103 Francis St, Northbridge
www.frisksmallbar.com.au
Frisk is like your friendly, everyday neighbourhood small bar, where the welcome is warm and the setting is casual. It's just that they also happen to stock a great range of gin and make banging cocktails — and make their third appearance on the finalists list for Gin Bar of the Year. They were also an honourable mention in this story, on the world's best gin bars.
Gin Lane, Sydney
016 Kensington Street, Chippendale
ginlanesydney.com.au

Gin Lane is a relatively recent newcomer to Sydney — having opened in late 2017 — and makes its first appearance among the finalists for Gin Bar of the Year.
They've got a 75-strong gin selection, which is presented on the menu by regions, and a strong emphasis on cocktails that have a dash of theatricality added to them — courtesy of the Grant Collins-designed menu (you may recognise his Gunpowder Plot drink on the list). They also feature a few custom Gin & Tonic preparations to dive into.
Gin Palace, Melbourne
10 Russell Pl, Melbourne
www.ginpalace.com.au
There's no other bar that has done more for the popularisation of gin for as long as this Melbourne institution has. Gin Palace opened in the late 1990's when gin was decidedly not cool — it was the stuff that old ladies drank, and we were a long way from having the range of gin bottlings we do today. Fast-forward to today, and Gin Palace is still a Mecca for gin enthusiasts and novices alike.
Put simply, this list is not complete without this icon of the Australian bar industry, and this is their third straight appearance on the Gin Bar of the Year finalists list.
Hains & Co, Adelaide
23 Gilbert Place, Adelaide
www.hainsco.com.au
Hains & Co has been fighting the good, junipery fight since they opened back in 2015. They've got dual focus on two spirits with nautical heritage: rum, and gin. It's the second year that they've made the list for Gin Bar of the Year, and that's down to the selection of spirits, and the buzz atmosphere — we also love the outdoor bar counter.
Moya's Juniper Lounge, Sydney
101 Regent St, Redfern
www.moyasgin.com
Redfern's got a lot of good drinking going for it these days, and it's places like Moya's Juniper Lounge which are making the suburb a destination for drinkers.
Moya's has a great selection of gin — and this year marks the second appearance of the bar on the list. And there's often live music going down in the kind of room you're going to want to kick back in for hours at a time — like your lounge room, but with better booze, and legends belting out the blues on a great big bloody piano.
Society Salamanca, Hobart
Society Salamanca is another bar with a focus on two spirits; in this case, it's whisky and of course, gin, and it's gin that sees them getting a second nod in the row in this category.
They're making their own tonic water in-house (using cold extracted citrus, spice and cinchona bark) that they make on the drier side, and have some 30-odd bottlings of gin from Tasmania, broken down into regions, complemented by a solid list of gins from the mainland and the wider world.
Stillery, Sydney
InterContinental, 33 Cross St, Double Bay
www.icsydneydoublebay.com/dine-and-drink/stillery-cocktail-lounge
Stillery is a stellar gin lounge at the InterContinental in Double Bay, and a bar that has amassed a great range of gin, which you'll see employed in the gin-heavy cocktails on offer. This being a bar within a hotel, there's also a big wine list and an array of other spirits to sample, and 2018 marks their third year in a row on the list.
The Barber Shop, Sydney
89 York St, Sydney
thisisthebarbershop.com.au
Sydney gin bar, The Barber Shop, took out the title of Gin Bar of the Year last year at the Bar Awards — and the year before — and given the extensive range of gins on offer it's no surprise to see them here on the list again.
At The Barber Shop, not only do you have access to a huge library of gins (as well as some obscure and hard to find vintage bottlings), you can expect top quality cocktails to come at you over the bar.
The Barber Shop also made the cut for the story on the world's best gin bars — check that out here — and made the top 10 at Tales of the Cocktail's Spirited Awards this year for best international high volume cocktail bar.
The Flour Factory, Perth
16 Queen Street, Perth
theflourfactory.com
If you're in Perth's CBD and you';re looking for a fix of juniper, The Flour Factory is the gin bar you need. They boast a big collection of gin, and a number of gin cocktails — but whilst you're there you're going to want to spin the gin wheel. What is the gin wheel? We'd rather leave it as. surprise.
2018 sees The Flour Factory make the list for third year in a row.