The finalists for the 18th Annual Bartender Magazine Australian Bar Awards will be announced next week in the July issue when it lands in bars, and ahead of that we thought we'd reveal the finalists for a few awards this week.
So far we've announced the best whisky bars in Australia (the 10 finalists for the 2018 Whisky Bar of the Year), the best rum bars listed for the Rum Bar of the Year Award, and the best gin bars up for the Gin Bar of the Year.
Today we're giving the bars a break and giving a big shout out to the hard-working, long distance-travelling brand ambassadors listed as finalists for the Brand Ambassador of the Year award.
The Bar Awards takes place on Tuesday the 18th of September this year, and is just one of the many great events in store for Sydney Bar Week this year, taking place from the 15th to the 19th of September — click here to visit the barweek.com.au and check out the full timetable; there's over 25 events happening over the five days, with RSVPs for some events open now. RSVP ASAP to make sure you don't miss out.
And if you're one of the finalists, you can book your tickets now — just click here.
ADVERTISEMENT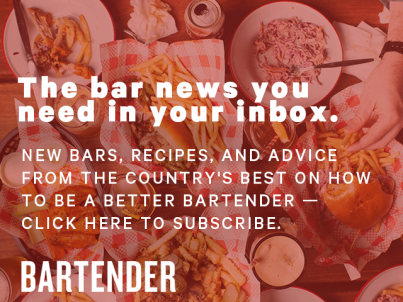 &nbsp
Take a look at the 10 best brand ambassadors in Australia below.
BRAND AMBASSADOR OF THE YEAR
Proudly sponsored by Australian Bartender

The role of the brand ambassador continues to grow; not only do these folks champion their own brands, but they play a valuable part in the education and development of Australian bar culture.
Dan Woolley, The Exchange
Karel 'Papi' Reyes, Monin
Kate Moran, Pernod-Ricard
Krystal Hart, Diageo World Class
Loy Catada, Bacardi-Martini
Mitch Wilson, Maison Ferrand
Nick Miles, Sailor Jerry
Ross Blainey, The Balvenie
Simon McGoram, Diageo
Thalita Alves, Brown-Forman
Congratulations to all the finalists — we'll see you in Sydney in September at the Bar Awards.