What is Australian gin? Australian gin is having something of a boom time of late. Earlier this year, there were over 130 Australian made gins entered into the Royal Agricultural Society of Victoria's Australian Distilled Spirits Awards, an increase of 65% on gin entires into the awards in 2017.
Australia isn't alone in crafting new gins, however; it's a trend that's going on right around the world as bartenders and boozehounds alike embrace the juniperous spirit. 
And this boom has seen the old notions of what it is that gin is challenged.
The boom in gin production around the world has seen a whole raft of new botanicals added to the traditionally juniper-focused spirit, sometimes so much so that old mate juniper? Well, she's not always so present.
This has led Jason Williams, a former Bartender of the Year and current creative director with Singapore-based Proof & Company, to call for a rethinking of how we approach gin in a piece for Singapore's DRiNK Magazine last year.
ADVERTISEMENT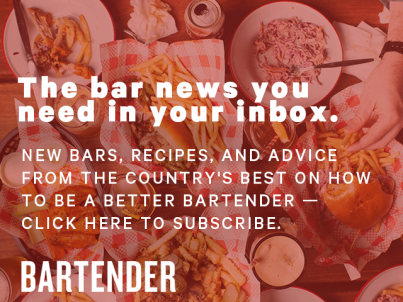 &nbsp
"With the explosion of gins coming on to the global market the lack of categorisation has become quite evident," Williams tells us. "This can hinder guest engagement, gives old brands a crutch to rag on more modern brands and helps with the rise of non-gins (the fruity, low ABV stuff). The idea of native gins or something similar would be about championing gins that have unique or special botanicals that represent an eco-region or a particular place i.e., a town or forest. It might not be essential but it would be very helpful and progressive to the gin category broadly."
Williams sees this as a useful guide for engaging the general drinking public when introducing them to something new.
"Many guests and gin enthusiasts love the stories around where the botanicals come from," he says, "so having a designated sub-category would help fuel further interest, education and guest engagement into the category."
So how does that apply to Australian gin?
It's the botanicals, stupid
"The bar has definitely risen!" says Long Chim's group bar manager and gin aficionado, James Connolly. The Perth-based bartender has had a long history championing gin, with his stint at the now departed Enrique's School For To Bullfighting being one of the first in Australia to promote the Spanish Gin Tonica style of gin service. He's impressed with the range of Aussie gins available today.
"There is a lot around now and mostly they are of good quality. I remember doing an Australian gin tasting about six years ago and the standard wasn't great. But now we have some great brands that are the flagship for the Australian gin scene," he says.
Connolly agrees with this native gins approach championed by Williams, saying that the use of botanicals native to Australia is what is helping to define an Australian style.
"We are very lucky in Australia as we have a lot of native botanicals that you can't find anywhere else in the world so that makes us pretty unique," he says.
Although Kieran Lee, from Sydney's award-winning Gin Bar of the Year, The Barber Shop, isn't so convinced that there's a distinct style of Aussie gin, he thinks there's something to the way our producers approach them..
"I don't believe there is a particular style of Australian gin," he says. "I believe that Australian gins take inspiration from other styles and put their own Australian twist on them."
"Australians generally like to take something the English do well, and do it differently, and quite often better," Williams says. "Gin is the same. Australian gins are non-conformist, while still not veering too far away from a London dry gin character. Because of the amazing native botanicals on offer, plus the non-precious Aussie approach to distilling, the gins coming out are curious yet genuine."
What else apart from the philosophy and the botanicals make an Aussie gin? Connolly thinks the palate can offer some clues.
"All our gins are pretty big on flavour and have a rich oily mouthfeel," he says. As for Williams, he thinks that "Australians gins seem to have a good dry botanical backbone but then have an edge, whether in ingredients or in technique."
So, with so many gins, how do you choose?
"A few years ago most people would never have thought about there being so many Australian gins but now because the Australian gin market has exploded, people are now realising our gins are some of the best," says Lee.
And if you need proof, just look at not just the medal winners at the Australian Distilled Spirits Awards, but also at their efforts in the big international spirits competitions, where every other month an Aussie gin seems to conquer the globe.
But with so much good stuff out there, and an offering that is growing all the time, how do you whittle them down and work out which gins you actually need?
"It's a pretty competitive market at the moment and you can only fit so many on the back bar," says Connolly. "I always aim for a balance of high quality Australian brands and a mixture of well recognised International brands, and a few quirky but great tasting international brands."
That sounds like a good place to start, if you ask us. You could also take a look at some of Australian Bartender's favourite homegrown gins here.
Awesome Aussie Gins

There's hundreds of Aussie gins on the market these days, and their differences are as striking as what unites them: native botanicals from across the country, an identifiably Aussie swagger, and a whole lot of fun. You can catch these distillers when the Indie Spirits Tasting rolls into your city — next up is Perth, on July 18th at 5.30pm at The Flour Factory. Visit indiespiritstasting.com.au for more info.
Bass & Flinders Distillery Angry Ant Gin
Think of the Mornington Peninsula and you think great wine, but there's some cracking spirits here thanks to Bass & Flinders Distillery. They make a number of gins, but we like the specificity of this one: botanicals like mulla mulla and purple vetch flowers, native lemongrass, native sandalwood nuts, and currant bush all from Woleen Station in WA, a bastion of sustainable ecological practices. Oh, and there's ants! bassandflindersdistillery.com
Anther Gin
Here's a winning gin. The 2018 champion gin at the Australian Distilled Spirits Awards, Anther Gin is crafted in Collingwood by former Bartender of the Year and Aussie bar legend, Sebastian Reaburn, and co-distiller Dervilla McGowan, and is a juniper-forward gin complemented by native botanicals and bottled at a cocktail-approved 44% ABV.  anther.com.au
Prohibition Liquor Co Bathtub Cut Gin 
This Adelaide-based gin has been gaining plenty of fans — check out our Australian Made raffle on them in this month's issue — and this whopping, flavoursome gin is one reason why. Landing at 69% ABV, this gin brings the juniper supported by aniseeds and florals. prohibitionliquor.co
Never Never Distilling Co Triple Juniper Gin
Another reason why Adelaide is fast becoming Australia's home of gin, Never Never Distilling Co. is a tiny distillery — they're basically a distillery on a wall — making some big waves. They treat the juniper for their gin in three separate ways, and it's proven a success — they picked up a gold medal at the most recent World Spirits Competition. neverneverdistilling.com.au
Abel Gin Essence
Abel Gin is a proudly Tasmanian product and the creation of Kim Seagram and head distiller Natalie Fryar. They're making a gin you can't really make anywhere else, because the Tasmanian botanicals are harvested fresh and at their optimum and batch distilled. abelgin.com.au
Brookie's Dry Gin
This is the flagship gin from the Cape Byron Distillery, and it's a ripper. A nod to traditional gins, it brings the flavours of the Northern Rivers district in NSW to meet the juniper, employing some 15 botanicals native to the area. capebyrondistillery.com