Tiny's, Perth
250 St Georges Terrace, Perth
You might expect a venue named Tiny's to be a kind of hole-in-the-wall bar the size of a shoebox, but that's not what's happening at the newly-opened Tiny's in Perth.
"It's a bit tongue in cheek really," says Brett Robinson, who along with Paul Aron and Michael Forde, is one of Tiny's owners. "The main space of Tiny's actually has a capacity of over 200 despite its cozy feel, whilst Tiny's Liquor Emporium is a 12 seater bar come liquor store. We wanted a name with a bit of personality, something that seemed inviting and rolled off the tongue," he says.
Having opened in May, Tiny's is already doing well and Robinson is chuffed with the reception they've received, he says, something that may have something to do with this particular part of Perth being neglected for a while.
ADVERTISEMENT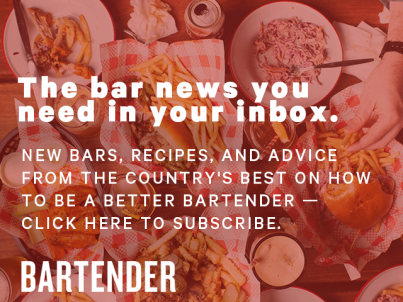 &nbsp
"The west end of Perth city has been an entertainment hub in the past, but it's been pretty under-serviced for the last four or five years," says Robinson. "We saw this site as an opportunity to bring some fun to the city, and provide quality product and service at the same time. So great food, a fun beer list, eclectic wines and a serious cocktail list but presented in a relaxed fashion."
You can expect live music most nights, with DJ's playing Thursday through to Saturday, and when it comes to drinks you can expect some quality drinks, thanks to the pedigree of Tiny's team: Robinson was part of the management team that runs Mechanics Institute and The Dominion League, Paul Aron owned the seminal El Publico, and they've brought on up and comer James Pennefather as their bar manager.
They've also got Tiny's Liquor Emporium, a small space stocking some 300 wines available for takeaway and bottled cocktails you can enjoy at the bar.
Take a look inside below.