There's been a lot of banter around about low and no-alcohol drinks over the last year or two, as people are eating and drinking better and paying more attention to their health.
So it's good to have a few low-alcohol recipes in your repertoire, and perhaps something with no alcohol at all (that still tastes good).
Well luckily for you, we asked Chula's Reece Griffiths for a few ace recipes, like his recipe for horchata which he's kindly shared.
What is horchata? It's a tasty, creamy non-dairy drink native to Mexico, often made from rice and almonds; the coconut horchata from Chula, Sydney, uses cashews instead of almonds, and adds a little coconut flesh as well.
The Fino-Toro here is a lighter take on the Toreador, and the Bambú is Griffiths' take on the classic sherry and vermouth drink, the Bamboo Cocktail. His difference? The addition of a little mezcal, and a dash of Italicus for a little hint of bitterness and a lot of floral character.
ADVERTISEMENT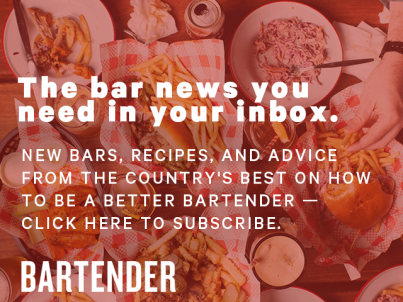 &nbsp
Soak all ingredients overnight in a sealed container.

Remove cinnamon quills and blend until smooth.

Add 750ml water (3 Parts).

Fine strain out pulp and reserve for other use.

Bottle and date.
This recipe will make 1.25L of horchata — you might like to give it a go in this cocktail, the Carrot Milk Punch.
Recipe by Reece Griffiths of Sydney's Chula.
Stir with cubed ice.

Strain into a Nick & Nora glass.

Garnish with a caperberry.
Recipes from Reece Griffiths, Chula, Sydney.
Dry shake all ingredients, then hard shake ingredients with ice.

Strain into coupe glass.

Garnish with dehydrated mandarin skin powder.