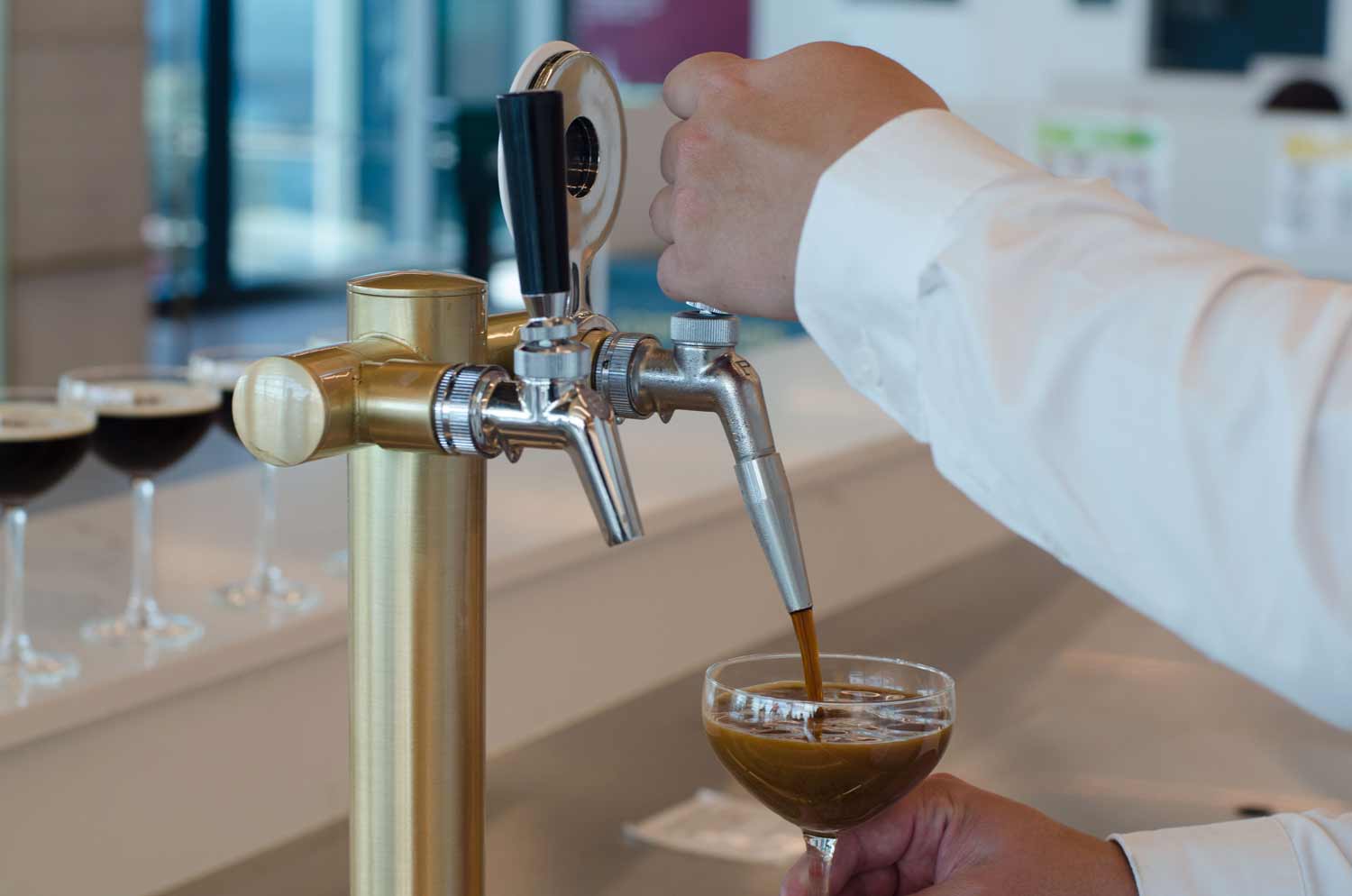 Kahlua, the number one selling coffee liqueur in the world is launching Espresso Martini on Tap in Australia, a first of its kind globally for the brand. 
Kahlua's Espresso Martini on Tap is a deliciously crafted blend, with an Aussie twist. It contains Absolut vodka, Kahlua coffee liqueur and Australia's The Kind Coffee Co organic cold brew coffee. Topped off with a velvety crema, the rich and smooth espresso martini takes just 10 seconds to pour – making it easier than ever to serve a round of Australia's favourite coffee cocktail. 
Peter Tate, General Manager of New South Wales' The Royal Hotels Group, was the first to install Kahlua Cocktails on Tap. "Each drink pours perfectly, and the tap saves our bar teams a huge amount of time, particularly during those busy Friday and Saturday nights", Tate said. 
The taps themselves use 20L, single-use, nitro-charged recyclable kegs – providing a six-month ambient shelf life without any added chemicals or flavour agents. The kegs work in any current beer tap system, or a new unit can be installed. One keg serves 160 drinks and saves a total of 7.5 service hours when compared to its hand-shaken counterpart. Kahlua's Espresso Martini on Tap takes 10 seconds to pour, versus the average three minutes to make by hand. 
Eric Thomson, Pernod Ricard Australia Marketing Director, said Kahlua Espresso Martini on Tap had been created in response to both consumer and trade demand. 
"Espresso Martinis are contagious. It only takes one person to order an Espresso Martini and suddenly everyone wants one resulting in long queues to order a drink and a backup behind the bar", says Thomson. 'Our Kahlua Espresso Martini On Tap offers a solution that saves bartenders' time without sacrificing the quality that consumers have come to expect from the hand-shaken cocktail." 
The quality of the pour can be credited to the innovative technology that has been developed over the last two years and the premium ingredients including The Kind Coffee Co blend, who – like the Kahlua team – are meticulous about taste. The cold brew coffee brings an intense but smooth flavour rather than the more acidic profile of a heat brewed coffee. 
Kahlua's carefully-crafted Espresso Martini on Tap is available to order now via Pernod Ricard Australia's Hospitality Innovation Manager William Morgan on william.morgan@pernod-ricard.com or 0407618323.