Sydney Bar Week is right around the corner folks. Taking place over five big days from the 15th of September to the 19th, there are some 29-odd events taking place. And the big welcome to Bar Week this year is happening at Brix Distillers, Sydney's newest rum distillery located in Surry Hills.
In fact, Brix Distillers is billed as being the first rum distillery to open in Sydney for a couple hundred years, and its the brainchild of owners James Christopher, Damien Barrow and Siddarth Soin.
By the time that Sydney Bar Week rolls around, they should have just thrown open the doors to the distillery and bar, so you'll get to be among the first to kick the tires and kick of Bar Week the right way.
"The Sydney Bar Week Launch Party is our opportunity to thank all our valued Bar Week sponsors, exhibitors, bar partners and guests, to come together, have a drink on us and celebrate — and check out an exciting new distillery in the heart of Sydney at the same time," says David Spanton, Bar Week founder and publisher of Australian Bartender.
ADVERTISEMENT
&nbsp
This is just one of the 29 great events lined up over five days of Sydney Bar Week, taking place between Saturday the 15th and Wednesday the 19th of September. It's set to be the biggest Bar Week yet — get over to the Bar Week site here and get your RSVPs and tickets sorted before they run out.
What: Sydney Bar Week Launch Party @ Brix Distillers
Date: Saturday, 15th September
Time: 5pm – 7pm
Where: Brix Distillers, 352 Bourke Street, Surry Hills
Come and kick off Sydney Bar Week in style at the newest digs in town, Sydney's very own rum distillery right in the heart of Surry Hills. A great way to ease yourself in to the chaos of Bar Week! If you're heading into Sydney from interstate drop us a line and we will try and accommodate you. Otherwise, invites will go out soon. Email amy@spantonmedia.com for more information.
ADVERTISEMENT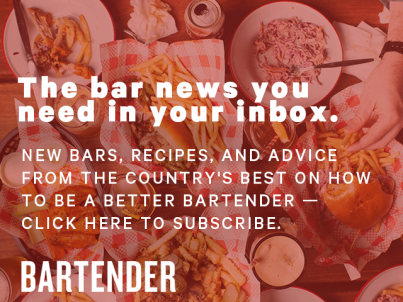 &nbsp