Sydney Bar Week is just a little over one month away, and it's set to be the biggest Sydney Bar Week ever.
There's 29-plus events taking place over five huge days, from educational events to competitions to exclusive parties — parties like this one, the 47th Street Post Office.
They're playing their cards close to their chest for now, but we hear it's going to be an event you do not want to miss. Keep an eye out for your invitation to the event and check out how to RSVP below, but be assured there will be plenty of entertainment and refreshments coming to you thanks to the fine folks of Monkey 47 Schwarzwald Dry Gin.
The event is being held at a secret location, so we'd suggest you RSVP ASAP — take a look at the details below.
This is just one of the 29 great events lined up over five days of Sydney Bar Week, taking place between Saturday the 15th and Wednesday the 19th of September. It's set to be the biggest Bar Week yet — get over to the Bar Week site here and get your RSVPs and tickets sorted before they run out.
ADVERTISEMENT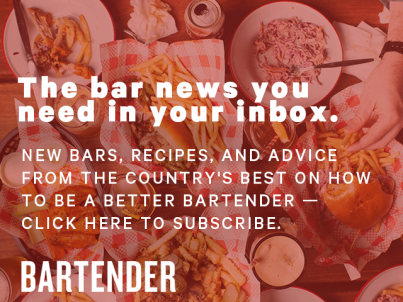 &nbsp
What: 47th Street Post Office
Date: Sunday, 16th September
Time: 8pm – 10pm
Where: Secret Location
RSVP: To RSVP, please Direct Message Kate Moran on her Instagram page: www.instagram.com/kate.lesnouveauxdistillers/
Attention bar tenders and monkey tamers. Be sure to check your letterbox's leading up to Sydney Bar Week, as the folks from Monkey 47 will be posting out invitations to the grand opening of the 47th Street Post Office. Come down & enjoy a night of entertainment and refreshments by Monkey 47 Schwarzwald Dry Gin. P.S. Word on the monkey vine is there could be some giveaways from our friends in the Black Forest, but you didn't hear it from us!