Sydney Bar Week kicks off at the end of next week, people! And that means you want to get your timetable locked, tickets booked and RSVPs sent in.
One big party you're not going to miss is this one from Jägermeister's Hubertus Circle: A Taste of the Underground. Taking place on Monday 17 September from 7pm, this party has been curated the members of Jägermeister's Hubertus Circle: Alen Nikolvoski (Shady Pines Saloon), Kate McGraw, Simon Hopkins (Surly's Surry Hills), Charlie Lehmann (Ramblin' Rascal Tavern), and Evan Stroeve (Bulletin Place).
Which is all to say that it should be a huge night with some great drinks and good times, as they deliver the essence of Berlin down under.
These are just a couple of the 29 great events lined up over five days of Sydney Bar Week, taking place between Saturday the 15th and Wednesday the 19th of September. It's set to be the biggest Bar Week yet — get over to the Bar Week site here and get your RSVPs and tickets sorted before they run out.
ADVERTISEMENT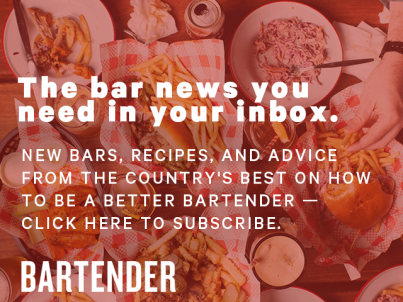 &nbsp
What: A Taste of the Underground
Date: Monday, 17th September
Time: 7pm – 9pm
Where: 173 King Street, Sydney
"Dark, mysterious and oh so German. The Hubertus Circle Australia members take over the reigns, to bring the distinctive brand to life; and deliver the essence of Berlin down under in Sydney. This is an invite only event. If you do happen to be on the list, don't expect your usual party. For now, not a word more shall be uttered."