Declaring that there is any one recipe that is the standard for this drink is a fool's errand.
It might not appear to be a tiki drink at first — dude, where's the rum? — but it bears the hallmarks of one: containing a bunch of ingredients, it hails from the island nation of Singapore, and it's suited to that country's tropical climate.
Heck, it was tiki enough that Don the Beachcomber listed it on his menu back in 1937.
As to who invented it? Well, that's a source of much dispute (you can take a look at the muddy history of the Singapore Sling here).
What we do know, however, is that the Singapore Raffles' Long Bar is set to re-open soon (with two of Australia's best bartenders, Priscilla Leong and Paul Hammond, working on the project) and you can expect them to have a killer take on the Singapore Sling.
ADVERTISEMENT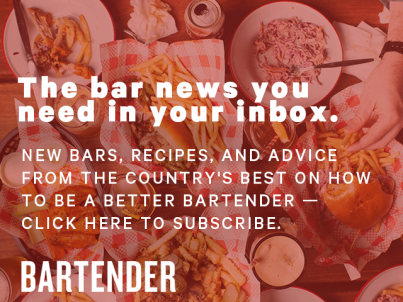 &nbsp
For now, though, he's an amalgam of a couple of recipes.
Singapore Sling/Straits Sling hybrid
60 ml gin
15 ml Cherry Heering (or another quality cherry liqueur)
15 ml Bénédictine
30 ml lime juice
2 dashes Angostura orange bitters
2 dashes Angostura aromatic bitters
soda water
Shake all ingredients except the soda.
Strain over ice into a tall glass.
Garnish the heck outta it.
Here we've combined elements of the recipe that David Wondrich believes to be the original, with the two types of bitters a la Vermeire and the Straits Sling and his drier proportion of liqueurs.
Note: there's no pineapple juice required.