It's been a while since we featured Bali in these pages but like Mexico to the US or Ibiza to the Brits, Bali is our go-to getaway. It's relatively quick to get here and it offers a ridiculous spectrum of different food, drink and accommodation options. 
You could call it a holiday wonderland in that respect. And that doesn't mean it doesn't have its issues — it's a small island in one of the more corrupt countries in the world – so, yep, the issues are many but that's a whole different article. And if it eases your conscience any, coming to Bali and spending some cash helps ensure this little buddhist enclave keeps on trucking. Oh, that and you'll barely see a plastic straw in a trendy bar. There's trash everywhere else but the fancy bars have taken a stand and said no to the old plastic straw. You gotta start somewhere, right?
From a food/drink/party perspective, Bali has it all. From the doof-doof, jungle juice Kuta nightclubs for fresh-faced 18 year olds, to the slightly (and only just slightly) more refined pool bars of Seminyak and Petitenget, with DJs all day, plenty of former Bachelor and Bachelorette stars posting to Insta and Espresso Martinis by the dozen. But there is a next level and a level above that too. There are the far more chilled out beachside bars offering drinking and dining with more laid-back tunes and even Jumanji under the stars.
Mrs Sippy
Mrssippybali.com
If taking selfies in a hot pair of budgies or a g-string bikini sprawling on a giant inflatable unicorn while sipping your daiquiri sounds like a perfect holiday party, then this is the place for you. A mecca for partygoers in their 20s, Mrs Sippy is the perfect spot to drink cocktails all day by the pool and do a little celeb stalking.
ADVERTISEMENT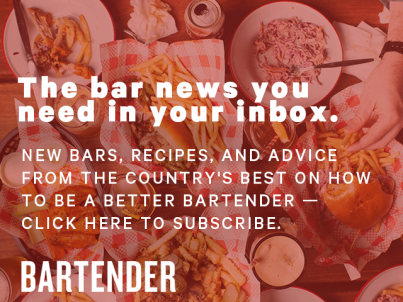 &nbsp
Owned by an Aussie collaborative, this is second branch of the famed Double Bay bar of the same name and it is killing it. Packed to the day beds on any given day, Mrs Sippy Bali is the island's hottest party venue, right in the hub of all the action off the main Petitenget street in Seminyak, between the Potato Head Beach Club and Alila Seminyak.
Its big drawcards? The islands biggest saltwater swimming pool with three diving platforms (and a chance to show off your flipping skills if you've got any game), lots of hot young bodies and an entertainment calendar of international DJ's spinning tropical island vibes until late every day.
Check their website for calendar updates.
La Brisa
Labrisa.com
From the team behind La Favela and La Plancha comes this latest addition to La Famillia, La Brisa, a 15 minute scooter ride north of Seminyak at Echo Beach.
Part of the LYD Bali Group which launched in 2010, these venues bring a touch of magic to the island. They are the brainchild of the enormously creative husband and wife team (Gonzalo and Sandra Assiego), who pride themselves on offering the most consummate dining experiences, simply exquisite bars and ethereal sunsets.
It's shabby chic beach house look, gives the slick Bali beach bars a run for their money. Using the natural environment, it's been built using reclaimed wood from more than 500 old fisherman boats. The ocean-theme is a real throw-back, like being on a desert island, but with tasty cocktails and delicious food. Each nook and cranny is jammed with sand, seashells, antique buoys, handmade fishing rods and straw baskets. And there is no infinity pool here, the stone pool is reminiscent of the rockpools you played in as a kid. It's no surprise this place is such a roaring success and that the La family continues to raise the standards in Bali with their innovation and attention to detail.
Expect to pay a cover charge of about $20 which will be credited to your food and drinks bill.
La Laguna
Lalagunabali.com
Another behemoth offering from the LYD Bali Group, this venue opened a few years back but it more than rates a mention in these pages. If the hospitality industry is all about taking you out of your life and offering a break from the mundane of the average day, then La Laguna is at the pinnacle. Drawing from Spanish-Gypsy themes and taking a massive two years to put together, this is the wonderland of beach bars.
From the moment you enter this gypsy beach club (located on the sands that border Berawa and Batu Belig), you will walk along a cobbled path lined with wooden gypsy caravans, replete with their own tarot card reader. If you peak beyond, cushions are laid out in a massive field, ready for a magical night under the stars watching Jumanji surrounded by the twinkle of fairy lights.
Into the bar and every corner is filled with Spanish inspired antiques – from the old telephones on the wall, to the stained glass doors, each inch of this space has been thoughtfully considered. But it doesn't end there – colourful wooden alfresco seating is scattered over the garden and leads down to the lagoon which leads out to the stunning Bali shoreline and those famed sunsets. One of the iconic features of La Laguna is custom built green wooden bridge with vines cascading down which attracts tourist by the hundreds who want their happy snaps as the sun goes down. A must-see.
Strawberry Fields
Strawberryfields.co
Finally a good burger joint has arrived in Bali and we couldn't be happier. Located between Seminyak and Canggu in a little spot called Batubelig, this place is packed from morning till night, catering to travellers who are missing their mashed avo and their New York style burgers (made with imported Australian ingredients). Describing their menu as instagrammable, you can feast on 10 different burgers including 'The Hoff' and The 'Blame Bieber' Burger. There are also healthy bowls and salads but lets' face it, you're on holiday, so dive in and choose the burger.
Eat & Drink at The Slow
theslow.id/eat-drink-at-the-slow
Canggu is about as hip as it gets right nowand this all day eatery is at the top of its game. Opening in December 2017, it's part of The Slow, which is both accommodation, retail and a bar and restaurant. It's collaboration between Ksubi co-founders George Gorrow and his wife Cisco Tschurtschenthaler. Undsurprisingly, the look is slick, the share plates are cutting edge and the cocktails delicious (look out for the amber glass straws – they are the bomb).
Gorrow's childhood friend Shannon Moran (former COMO Hotels Chef) is in the kitchen bringing his international experience to a sustainable and ever-changing menu. Highlights include the Korean Fried Broccoli and the Smoke Mahi Mahi Fish Dip. Look out for the Sunday bottomless brunch, a favourite with locals.
Finns Recreation Club & Finns Beach Club
Finnsrecclub.com & finnsbeachclub.com
If you drive up Canggu way, you'll no doubt notice a massive rainbow of waterslides on your right after you turn out of Batubelig. This is Finn's Recreation Club, formerly known as the Canggu Club and a one-stop shop for filling time. For the kids there is trampolining, bowling and the aforementioned slides while for grown-ups there are full gym facilities, spa, restaurants and a grown-up pool to kick back and read your book. You may even spot a couple of past Olympians doing leisurely laps. If you're kicking back in a villa, a day pass to Finn's gives you access to Hotel-style facilities without having to stay in a tiny hotel room. A day pass (with access to everything) is about $45 per adult but you can just hit the gym for $25.
Finn's have also recently expanded their offering, opening a nearby Beach Club back in 2016. Finns Beach Club moved from its beachside location in Uluwatu to Canggu and offers day passes for about $50. Once inside, this amount will be credited to your bill. This absolute beach front bamboo bar is situated on the stunning stretch of Berawa Beach where you can kick back and watch surfers tame the famous break.
Body Works
Bodyworksbali.com
A holiday is not really a holiday without a bit of time for a massage, mani/pedi, crème bath (it's a thing in Bali and it's legal). There are heaps of cheap option but if you want to splurge head to Bodyworks in Seminyak (just across the road from Ku de ta). Open for over twenty years and still leading the charge in the day spa market in Bali thanks to is consistently high standards. An hour long full body massage will set you back about $28.
A bargain really.