Have you recovered from the festivities of Sydney Bar Week yet? Last week was a huge hit, and to keep the good vibes going here's another gallery of photos from the Bar Awards.
If you've not been to the Bar Awards before, it helps to know that before the big awards starts, there's a good meet and greet opportunity out on the large deck at Doltone House, with the Sydney Harbour Bridge in the background.
It's made possible by our great sponsors. This year at the Bar Awards saw seven great pre-drinks bars: Kahlua was there, serving up Espresso Martinis; Bacardi was there, too, with classic Bacardi Daiquiris on arrival. The team from Campari had some refreshing drinks coming out of their Aperol Spritz bar, and at the Re'al Cocktail Ingredients bar team Fancy Free was on the drinks. The House of Angostura was indeed in the house, as too was Jose Cuervo dishing up Palomas and Margaritas. And who could forget the banging drinks coming out of the Southern Comfort bar?
Throw in some great tunes from the very brassy Brassholes, and 650 of the best bar industry types from around the country, and you've got yourself a pre-drinks party.
ADVERTISEMENT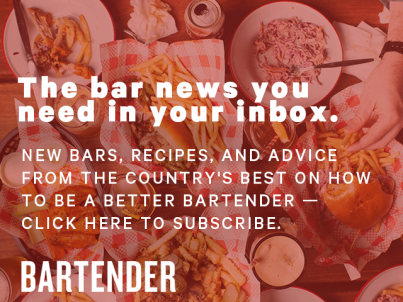 &nbsp
Take a look at all the action below. A big thank you to our Bar Awards sponsors for getting the ball rolling on a memorable night!
ze-full wp-image-46358″ />