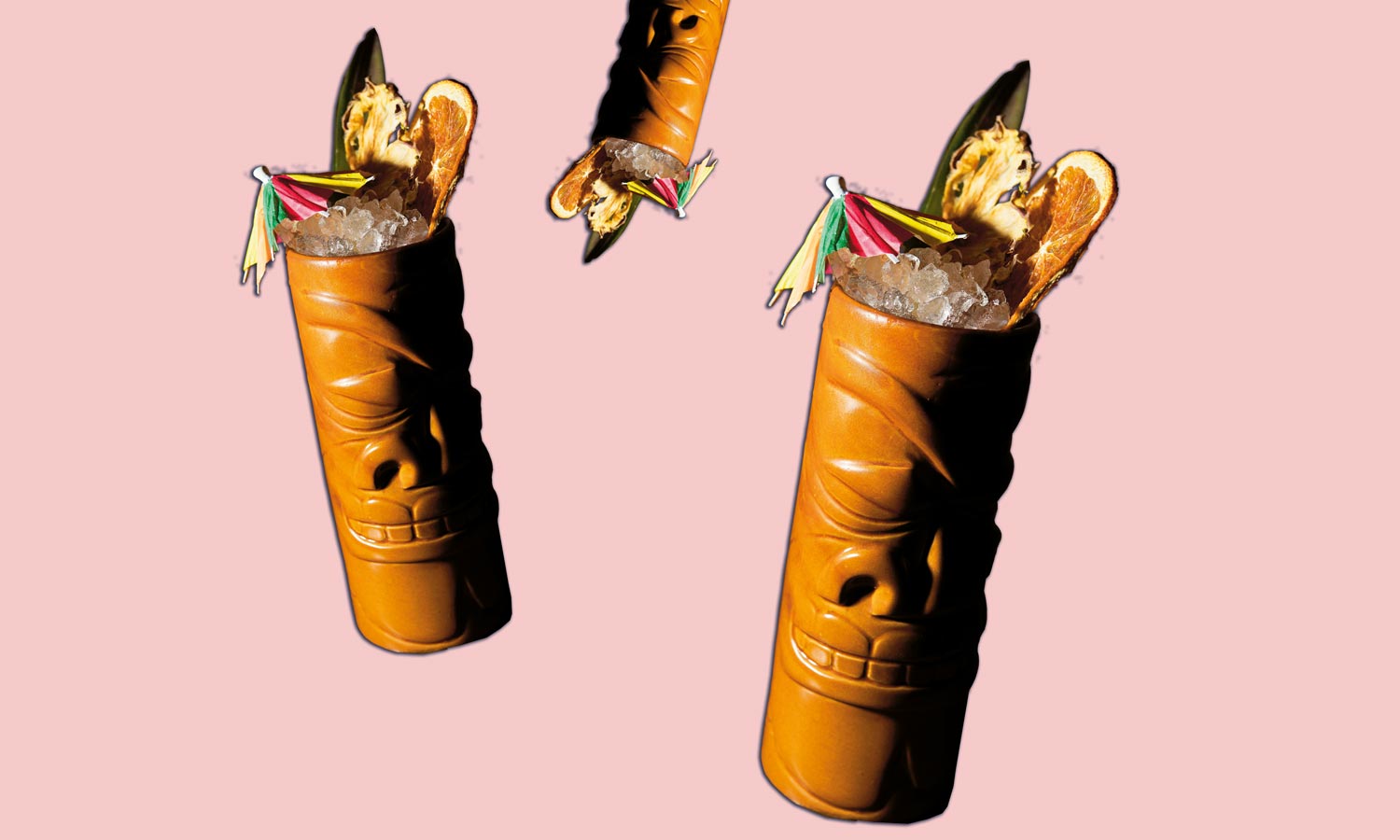 This is a Trader Vic recipe, and an update of his Fog Cutter — this one adds some sherry to the mix.
Trader Vic — known as Victor Bergeron to his mother and the taxman — was one of two leading lights of the tiki world in its heyday (the other being Don the Beachcomber). Trader Vic created the Mai Tai and the Fog Cutter along with a host of other drinks. But whereas the Beachcomber's drinks employed a precise balance of a range of rums, Trader Vic employed a broader range of spirits in his — heck, there's gin it it here — and the use of a host of syrups became a feature of his mixing.
Trader Vic's Samoan Fog Cutter is a 1950s update of his original Fog Cutter, which first appeared on his menus back in the 1940s at Trader Vic's in Oakland, California.
According to Jef 'Beachbum' Berry's comprehensive and informative tiki recipe app, Total Tiki — which is a must have for any aficionado of the tiki arts — there's been a few variations on the Fog Cutter over the years. The app lists a few worthwhile recipes, from the 1940s, 1950s, and 1970s, along with one from 1955.
ADVERTISEMENT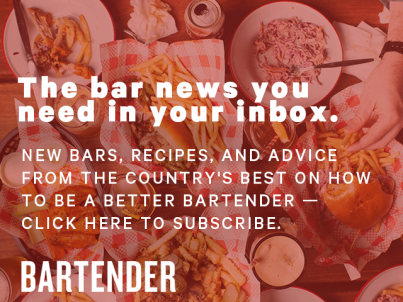 &nbsp
You know how aquavit is a relatively new phenomenon to many drinkers in your bar? (if you're unfamiliar with the Scandi stuff, get a primer here). Well, the Viking Fog Cutter from 1955 switched out the sherry float in the recipe above or a splash o aquavit, and was a variation served at the Norselander restaurant in Seattle at that time.
Samoan Fog Cutter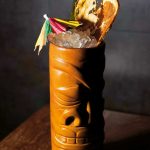 60 ml lemon juice
30 ml orange juice
45 ml Bacardi Carta Blanca
15 ml Bombay Sapphire
15 ml brandy
15 ml MONIN orgeat
15 ml cream sherry
Blend all ingredients except sherry with 1 cup of crushed ice for five seconds.
Pour into a tiki mug, add extra crushed ice as necessary.
Float the sherry on top.
Adapted from a Trader Vic recipe, circa 1950s, found in Beachbum Berry's Total Tiki.
What's in the drink?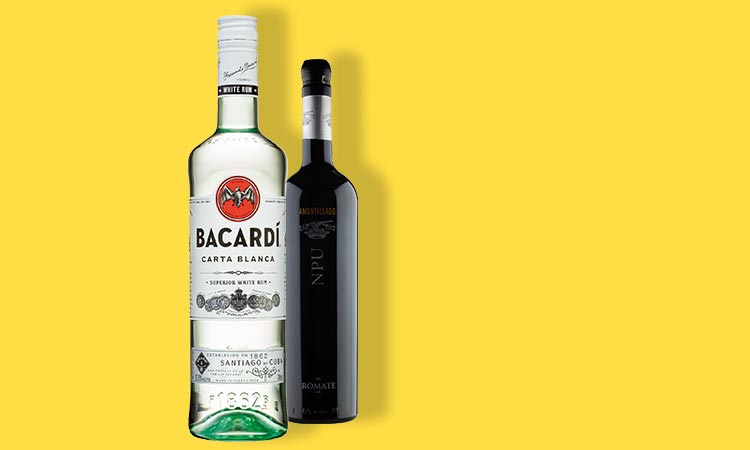 BACARDÍ Carta Blanca
With a history dating to 1862, the Bacardi recipe has been around a long time. It offers distinctive vanilla and almond notes, developed in white oak barrels and shaped through a secret blend of charcoal for a distinctive smoothness. Available through Bacardi-Martini
Sánchez Romate Amontillado NPU
A character sherry top sit atop your Samoan Fog Cutter, this dry sherry has hazelnut and roasted almond characters with a dry, spicy palate — a touch o green olive. Available through The Spanish Acquisition