Story and Photography by Phil Bayly, Official Mezcal Ambassador
I was sitting in Restaurant Hubert the other night sipping on a Mezcal Negroni and it tasted mighty fine; Australian Bartender publisher Dave Spanton was across the table from me as were two other non-industry friends. The topic of mezcal came up, and it made me realise how confusing this category still is to most punters on the street, so I am writing this to try to diffuse some myths and clarify a few points.
Mezcal is an alcoholic beverage that dates back hundreds of years and possibly longer and was originally produced for religious and other ceremonial occasions.
For the last couple of decades what we understood to be mezcal had very little to do with what the juice was really meant to be.
ADVERTISEMENT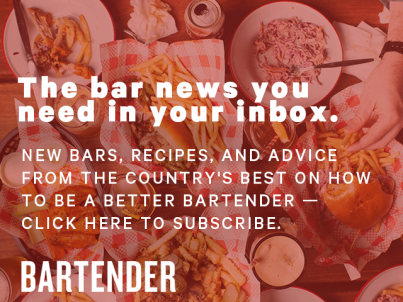 &nbsp
In 1994, the NOM-070-SCFI-1994 for mezcal was created; this was the Mexican Standard for Mezcal outlining the definition of what was required to call the alcoholic beverage mezcal. Tequila was defining itself around the same time. The NOM was then revised in 1997 with the creation of the Mezcal Regulatory Council (COMERCAM as it was called at the time), a body to oversee compliance of the NORM (Mexican Standard); it was revised again in 2005.
All of these revisions did little to help consumers understand what they were really drinking. With the diversity of this unique spirit and the recent popularity over the last 10 or so years it became clear that not all mezcals are created equal.
Mezcal was and still remains a very complex and diverse spirit, from the agaves used, to the production processes applied to make it, as well as the variety of expressions available.
In 2017 a new NOM was written and passed, coming into effect in April this year, although there was a lot of criticism about what it defined it is still a huge step towards classifying and helping us identifying what is actually in the bottle.
Here I have attempted to break down what the new NOM is in the easiest terms possible. 
There are now three types of Mezcal as opposed to before when there was only one…
1. Mezcal a (industrially produced) spirit made using similar industrial processes as Tequila including autoclaves, roller mills and large stainless pot or column stills.
2. Artisanal Mezcal a spirit made using more traditional processes such as small copper stills and traditional methods, most mezcal fit into this category.
3. Ancestral Mezcal a spirit where no metal is used in the process so cooking underground, crushing with mallet or stone tahona, fermentation in animal hides or wood tanks with fibre, distillation in ceramic stills (also known as Filipino stills).
There are 6 classes of Mezcal…
1. Blanco unaged mezcal like tequila
2. Madurado mezcal aged in large glass bottles for a minimum of one year in dark places or underground.
3. Reposado mezcal aged for a period of 2 – 12 months in barrels using any type of wood.
4. Añejo mezcal aged for a period of minimum 12 months in any type of wood.
5. Mezcal con mezcal infused with fruit or other things such as gusanos etc. to add flavour and colour
6. Distilado con mezcal distilled with fruit or chicken or turkey, rabbit etc. Pechuga is an expression of this class.
There are two dominant styles of Mezcal production, they are: Village mezcal such as that made in the majority of Mexico in tiny copper pot or ceramic (Filipino) stills; and the Hacienda style mezcal from the northern states, that was traditionally made by the big land owners who produced mezcal in large volumes for their workers and to sell. This was a development of the industrial revolution and created a completely different style to the mezcal most people are familiar with, coming out of the villages and tiny palenques of rural Oaxaca and other states. 80% of mezcal exported is produced in Oaxaca.
There are of course the big brands making mezcal similar to tequila such as Casa Armando Guillermo Prieto, which was established in 2007 and produces over 500,000 9 litre cases a year of brands such as Zignam and El Senorio, just outside of Oaxaca city; or Real de Jalpa in Zacatecas who make Kimo Sabe amongst others. This has very little to do with the origins of Mezcal and tastes that way as well.
The key differences between Mezcal and Tequila are…
• Mezcal can only be made using 100% Agave; tequila can be legally made using only 51% agave.
• Unlike tequila, mezcal cannot be exported in bulk.
•    Tequila may only be made using one variety of agave, the Tequilana Weber Azul, grown and produced within the five states of the Denomination of Origin Tequila; it covers over 70,000 square kilometres. 
• Mezcal can by produced from any of the more than 200 varieties of agave. Typically there are about 35 different types used, as long as they are grown and produced within the nine states of the Denomination of Origin Mezcal, an area that covers over 500,000 square kilometres (the largest denomination of origin in the world).
• In 2016, 273 million litres of tequila were produced and only 2.73 million litres of mezcal during that same period. 
• Tequila is generally an industrially produced spirit using large and mechanised production processes, making it similar in a way to other spirits. 
• Mezcal however is predominantly made using tiny and artisanal processes typically by indigenous communities in remote villages. For example the average size of a Tequila still is around 3-5 thousand litres; the average size of a mezcal still is about 150–200 litres and sometimes even smaller.
• Artisanal Mezcal (not industrial mezcal), is typically fermented with wild air-borne yeasts, distilled to strength over 45% ABV making them much more intense and complex as a spirit. Add to this the different agaves used all have their own unique characters and flavour profiles making mezcal more like a single malt scotch, complex and rich in flavour.
• Some of the best mezcals have also gone to the extent of being as transparent as possible as to where and how they are made, by listing all the details on the label. The information will often include the name of distiller, state of production, name of village, type of agave, type of oven used, type of crushing, type of fermentation, water source for fermentation, type of still, number of distillations, adjustment of the alcohol with heads and or tails, date of distillation, alcohol proof, litres produced, lot number, bottle number, net contents, and commercial brand name.
• This also shows the unique qualities of the spirit that will change from batch to batch due to the terrior and individual characteristics of each agave. 
Mezcal is a craft spirit like no other, this is because good mezcal is being made by people who are not doing it because it's trendy and cool, they are doing it because that is what they have always done, and they are doing it in a way that follows a tradition that is labour intensive and done with passion but has no substitute for quality.
Salud and Agave Love this and every damn town!
Phil Bayly is the offical mezcal ambassador and the author of the new book, Agave Love — visit agavelove.com.au to get your copy.