One of the great things we've been witness to over the last few years is the way that grassroots organisations, set up for bartenders by bartenders, have started to pop up — think of the work done by Coleman's Academy, and to regular events set up to help bartenders like The Gresham's Greenhorn competition in Brisbane which works to give younger bartenders more experience in cocktail competitions.
So it was great to see a couple months back that LOLLA (Ladies of Liquor and Larder Australia), a female hospitality advocacy group based in Perth, teamed up with Young Bloods, a rookie cocktail competition hosted by Bar Lafayette and David Alexander Stucken, to hold an all female comp with the aim of raising funds for the White Ribbon Foundation.
LOLLA was started by Elise Godwin (Strange Company), Claudia Morgan (Mechanics Institute), Dhiva Thangathurai (Blogger and Lifestyle writer at Ginanonymous) and Maria Marter (Mrs Brown's) with the aim of connecting women in the hospo industry.
"LOLLA is a women's only group open to any women working in the hospitality industry in WA whether it's bartender, chef, sommelier, brewer," Godwin says. "There's so much we can learn from each other, so we didn't want to just limit it to bartenders."
ADVERTISEMENT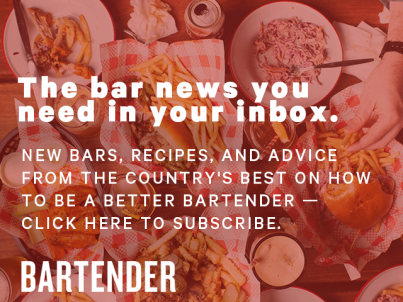 &nbsp
They're running four events a year at the moment and have a membership of some 200 hospo players, and the event they held with Young Bloods? It raised $1200 for the White Ribbon Foundation, with Johanna  Walkemeyer from The Moon Cafe taking out the top spot.