We talk a lot about sustainability behind the bar these days, whether it's getting a second use out of the ingredients in the bar (by way of making syrups or garnishes from the leftovers), or whether it's through cutting down on disposable, single-use plastics like straws.
But there's also considerations about where the stuff you use to make your delicious drinks come from.
Citrus is one of those ingredients that you'll find in just about every bar, but the truth of the matter is that not all citrus is available year round from local, Australian providers — so it pays to know what's in season and when.
Take mandarins, for example, one of the ingredients in this month's How To cocktail from Sydney bar Old Mate's Place. Mandarins are in season in Australia from around May until this month, October (so give this recipe a go while you can still get them).
According to Citrus Australia, you're most likely to find mandarins coming from warmer winter climates like Queensland during these months.
ADVERTISEMENT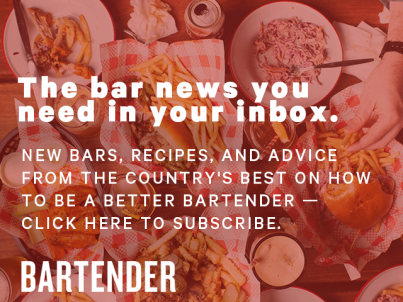 &nbsp
But as mandarins go out of season, Valencia oranges from the Riverina are just getting their start, growing from November through to February. And depending on the variety, you can get your hands on grapefruit pretty much all year round.
And although you can get your hands on lemons and lime throughout the year, the best Australian limes are going to be from January to April, according to Citrus Australia.
Of course, this country is a continent, and a broad one at that, so there's going to be degrees of change depending on when and where you get your citrus from. The best bet? Get out to a farmer's market and ask the growers themselves.
Mandy
30 ml sake 
30 ml fino sherry
20 ml gin
30 ml lemon juice
30 ml mandarin juice
10 ml sugar
Shake all ingredients with ice and strain into a highball glass.
Recipe from Old Mate's Place, Sydney