Just when you thought you'd exhausted all the classic vodka cocktails worth knowing about, here comes another one.
This Clubland Cocktail dates to 1937's Café Royal Cocktail Book, put together by William J Tarling. There's some 24 or so vodka cocktails in Tarling's book — many of them poor and not far removed from the worst of the 1990s obsession with vodka — and one of the most striking is this one.
It's a Wet Vodka Martini variation, quite simply. But it employs port — dry white port — and a dash of Angostura aromatic bitters. In the book, the drink is credited to one A. Mackintosh, and a tip of the hat to him, too — the addition of white port is an inspired choice. Why don't we use other fortified wines more often?
You'll need a top quality vodka to match the white port — something with body and character will do nicely.
ADVERTISEMENT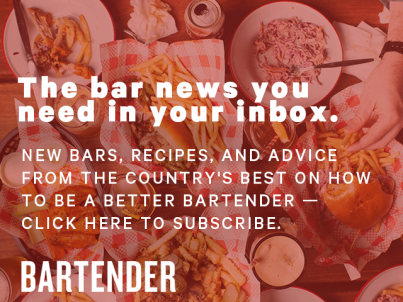 &nbsp
But do you know what the hardest thing about making this drink is going to be? Finding good quality white port. We suggest you speak to your friendly local somm for a hand in tracking it down.
Clubland
45 ml Fair. Vodka
45 ml dry white port
1 dash of Angostura aromatic bitters
Stir down all ingredients and serve up.
What's in the drink…

FAIR. Vodka
Made from specially selected quinoa and a proprietary production process that is the result of a two-year joint research project between French distillers and Andean farmers, this is a smooth, fruity, and spicy vodka great in a Martini.
Noble Spirits