Vodka gets a bad rap from bartenders. It's not even a new thing, really — if you've ever read Kingsley Amis' Everyday Drinking (and you should) you'll recognise the disdain he has for the spirit.
The English writer and noted alcoholic wrote that vodka has two jobs: "One is to try to replace gin in established gin drinks for the benefit of those rather second-rate persons who don't like the taste of gin, or indeed that of drink in general. Anybody who calls for a vodka and tonic in my hearing runs the risk of that imputation."
One can only assume he would have been glad to miss the boom in vodka of the late 1990s and early 2000s — Amis passed away in 1995.
The other job for vodka, Amis wrote, was "as a kick-importer for Bloody Mary's and summer coolers."
ADVERTISEMENT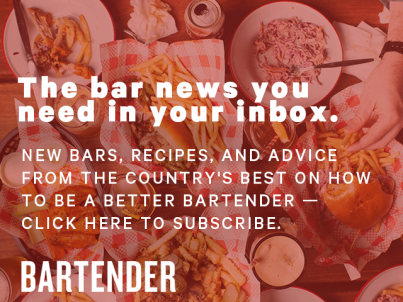 &nbsp
There's not a lot of love for vodka from Amis, you'd agree, but then again Amis was a proponent of using the cheapest booze you can in cocktails, so boohoo to him.
If you ask us, there are some classically constructed cocktail in which vodka does perform admirably — if you're using a good bottle.
With vodka gaining traction in the US from the 1940s onward, bartenders would switch vodka into the recipes they knew: this recipe here, clearly, is a Vodka Martini. Revolutionary stuff, no?
But it did gain popularity with its original name, the Kangaroo Cocktail. So don't roll your eyes when you've got an order for a Vodka Martini at your bar – bump up that vermouth a little and let them know what the drink was first known as.
Kangaroo Cocktail
40 ml Reyka Vodka
20 ml dry vermouth
Stir down and serve up, garnish with a lemon twist.

What's in the drink?
Reyka Vodka: Made in Iceland's first vodka distillery, Reyka is handcrafted in preciously small batches to ensure each and every bottle retains the highest of quality, and boasts a smooth-taste, silky finish and distinctive flavour making it a perfectly versatile spirit for cocktails.
William Grant & Sons