"After 11 fantastic years it's time to put my feet up," says Melbourne bar owner Lisa Kelly. "18o6 is on the lookout for a new owner."
Kelly has announced that she is seeking a new owner for 1806, the long-running cocktail bar located on Exhibition Street in Melbourne. She has appointed business brokerage firm Wollermann Business Brokers to conduct the sale.
Kelly says she is selling the bar because it's time for a seachange, and that the current team at the bar will likely stay in place.
"Yes we have notified the staff," she says. "Given it is very much a managed business, ownership doesn't affect our business model. All key staff are in-place. Obviously this also depends on the new owners approach to staff and the business."
ADVERTISEMENT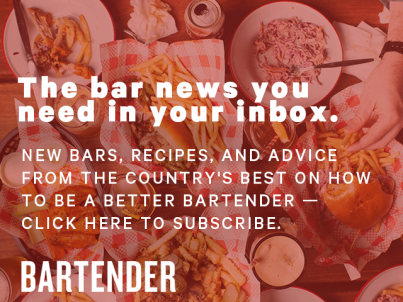 &nbsp
Kelly also says that there is more than eight years left on the current lease, with a two by five years option to extend.
Opening in 2007, 1806 has helped foster the careers of a number of high-flying bartenders over the years. 1806 won the title of World's Best Cocktail Menu at Tales of the Cocktail's Spirited Awards in 2008, and has featured numerous times in the Bartender Magazine Australian Bar Awards finalists list (taking out Victorian Cocktail Bar of the Year in 2013 and Bar Operator of the Year in 2010).
Kelly suggests any interested buyers should get in touch with Graham Jorgensen at Wollermann Business Brokers on 0476 173 111 or at graham@wollermann.com.au.