What is it that propels a drink from the hands of one bartender in one bar, to becoming a bartender favourite in bars across the globe? This London Calling recipe provides some clues.
The London Calling is just one of those drinks of the modern era which has done precisely that. Beginning in London, you'll now see it on the list at bars across Australia. It's become a modern classic.
We think that's because it has become popular among off-duty bartenders, and we think that's thanks in no small part to the inclusion of fino sherry in the mix.
Sherry has re-emerged from near obscurity over recent years, finding a place on many a cocktail list — though for the general population, it's still somewhat unfashionable.
ADVERTISEMENT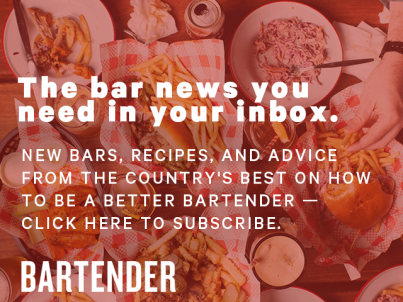 &nbsp
Its classic dimensions do it no harm in the modern classics stakes, either.
This recipe is one of Tim Philips' favourites, as the Bulletin Place co-owner told us back in 2013: "The London Calling is the only drink to appear on every M&H London menu," he said. Created in 2002 by Chris Jepson for a competition, the drink "comes alive when paired with the unfashionable dry sherry and bitters. Nutty, dry, fruity, this drink has it all."
We gotta agree with Tim on that.

London Calling
40 ml gin (Beefeater 24)
15 ml lemon juice
15 ml sugar syrup (1:1)
15 ml fino sherry
2 dashes orange bitters
Shake all ingredients with ice, and strain.
Garnish with grapefruit twist.