The team behind Sydney's Maybe Frank, which this year took out the title of 2018 Restaurant Bar of the Year at the Bartender Magazine Australian Bar Awards, have got a new cocktail bar on the way: Maybe Sammy.
Slated to open early next year, Maybe Sammy will open on Harrington in the historic Rocks precinct, and it promises to be one of 2019's most exciting openings.
"Maybe Sammy is the evolution of Maybe Frank," says Stefano Catino, who owns the bar along with fellow Maybe Frank owner Vince Lombardo, and Maybe Frank head bartender Andrea Gualdi.
"We're going to create what we believe is a hotel bar, minus the hotel. That's what Maybe Sammy is — a classic cocktail bar, a place where I want everybody in Sydney to think, 'Martini, Manhattan? We're going to Maybe Sammy,'" Catino says.
Maybe Sammy will be drawing on some solid grand hotel bartending experience, too: Gualdi, whose resume includes London's Artesian bar during its days as the number one bar on the Worlds's 50 Best Bars list, is taking the reigns at Maybe Sammy, along with fellow Artesian alum Balasz Molnar, and new recruit Martin Hudak (formerly of The American Bar at The Savoy). But the high class pedigree isn't going to be an obstacle to having a good time, according to Catino.
ADVERTISEMENT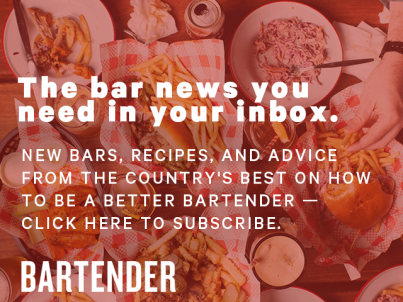 &nbsp
"We want everybody to walk in the door," says Catino. "I remember going to The Langham in London, one of the best bars in the world, you think you'd go there and it's like a church. But people were going off, there was a bubble gun and everything — we want that."
Just don't expect pizza here. Catino says that Maybe Sammy will be all about the drinks.
"I'm opening the bar — which everyone does — that I want to drink at," he says.