Priscilla Leong has been a regular fixture at the pointy end of our Bartender of the Year sponsored by BACARDÍ & De Kuyper for a number of years now, with Top 8 finishes in 2017, 2016 and 2015 under her belt.
And with the 2018 instalment of the competition likely to be her last for a while — she has moved back to her native Singapore to head up things at the reinvigorated Raffles Hotel there — Leong was determined to give this year her all.
She excelled herself in 2018, with her best showing yet, landing at number two behind winner Jenna Hemsworth. It came off the back of winning the inaugural Australian season of Speed Rack — you can read more about that here — and also represented the first time the competition has seen two women in the Top 3 at the competition.
So she's someone you might like to get a little advice from, no?
Take a read below, and note how Leong mentally prepared herself for the competition.
ADVERTISEMENT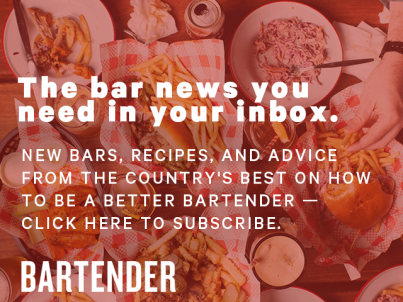 &nbsp
Priscilla Leong
The Baxter Inn, Sydney
You placed second this year, your best placing yet and your last for a while — what was that like?
Wow! That's a hard question as there are many mixed emotions and thoughts about it all in one bag!  I wasn't expecting to place in the Top 8 much less second place as there were many difficult rounds of the competition this year, and we had some extremely intelligent and amazing bartenders attempting the competition too. 
When Jacob Briars announced our names, I couldn't believe it. I felt very grateful to even be there. 
How did you prepare for the comp this year?
After the last few years of nervous attempts at presenting on stage, I knew very well where my weakest points were so made sure I gave myself enough time to be mentally prepared for the competition. I began by asking myself "what does this competition mean to me?", "what do I want from myself?" and "what results do I want to see?". I've changed my perspectives about competitions, taking part in them and what winning or losing means to me and what it means to a lot of the people in our industry. The best feeling to finish a competition with is a balance of happiness and satisfaction in one's performance and I think that as long as you've tried your best, that's all that really matters.
What's in store for you for the next year?
Next year is an exciting year for us and a bit of a homecoming for me. Paul and I will be moving back to my home country Singapore to look after the beverage program at the Raffles Hotel.