Paul Hammond is no stranger to a Top 3 podium finish at the Bartender of the Year sponsored by BACARDÍ & De Kuyper. He's been a fixture of the Top 8 for the last few years, and placed second in 2016 to that year's Bartender of the Year, Michael Chiem.
Hammond has for the last few years been the guy driving things at the award-winning Bulletin Place — you can take a look at the work involved in keeping Bulletin Place at the top here and get a sense of Hammond's approach to hospitality here (we think it's an approach worth studying).
This year Hammond took out the number three spot with an impressive performance on stage in front of 650 of the industry's best and brightest and the Bartender Magazine Australian Bar Awards.
Sadly for us, though, 2018 will be Hammond's last crack at the Bartender of the Year for a while. He's moving to Singapore with his partner Priscilla Leong — who was this year's second place in the competition — and will be overseeing the beverage program for the renewed Raffles Hotel.
Below he talks about what it was like competing in the Bartender of the Year sponsored by BACARDÍ & De Kuyper this year.
ADVERTISEMENT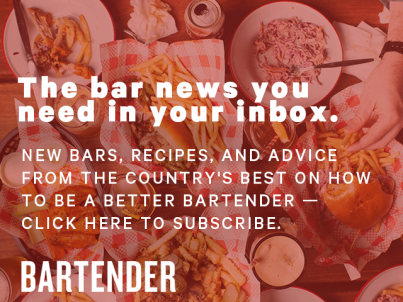 &nbsp
Paul Hammond
Bulletin Place, Sydney
You placed 3rd this year, your second time on the podium. How would you describe the comp this year?
As hard as ever really, it's a real blur. The exam of course always takes a lot of revision to get through. The blind tasting this year was a real stinker (thanks for that by the way) and the speed round and mystery box always goes way quicker than you think possible. If you're lucky enough to get there, then by the time the top eight comes around you've no idea how well anyone else as done.
How did you prepare for the comp this year?
This year's preparation was definitely a bit more rushed than I'd have liked. I focused mainly on getting through the revision for the exam. To be honest by the end of it I was just happy to be close.
How would you describe the camaraderie amongst the Top 8?
Everyone's in the same boat. There's always a really great sense of togetherness and support once you're all waiting to go on stage. It almost feels like the competition's gone out the window.