The Espy — also known as the Hotel Esplanade — has reopened its doors after a long renovation by its new owners, the Sand Hill Road group.
Sand Hill Road have been responsible for a number of hotel makeovers in Melbourne over the last five years — the Prahran Hotel, the Terminus, and the Waterside Hotel among them — and they're also responsible for the successful Garden State Hotel in the Melbourne CBD.
For the revamp of The Espy, and befitting its history as a space that supports live music, tthey've got three live music stages over five levels, and a number of bars. There is a bar built around a podcast studio which is available to be booked by guests, a couple of dining options (including the Esplanade Kitchen), and they've introduced a new cocktail bar — The Ghost of Alfred Felton.
They've also revamped the famous Gershiwn room, the home of Rockwiz.
They've introduced a Cantonese restaurant, Mya Tiger, upstairs, complete with its own cocktail bar. The group bars manager for Sand Hill Road, Kevin Peters, has put a cocktail list in place here that works with the food — he's using a number of teas from across Asia and ingredients that feature in many of the dishes. Take the Chinese 5 Spice Highball: those famed spices are infused with rum, Pepsi and citrus in a novel take on the classic Cuba Libre.
ADVERTISEMENT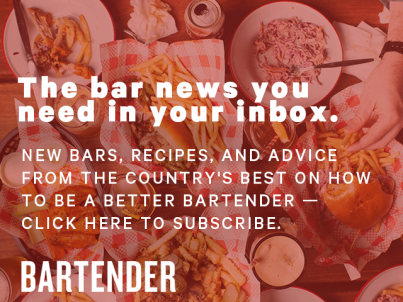 &nbsp
The Hotel Esplanade is open seven days a week, from 11am until late — find out more at their website here.
Take a look inside The Espy below.