Scout is a London bar that has received plenty of press accolades since it opened at the start of 2017, and is one of those exalted few that take up a spot on the World's 50 Best Bars list. The bar is the work of well-regarded London bartender Matt Whiley (he is also the brains behind Peg + Patriot, as well as a co-founder of avant-garde bars Purl and Worship Street Whistling Shop), and on February 6th 2019 he will open an outpost of the concept in Sydney at The Dolphin in Surry Hills.
Scout London is dedicated to British produce — which means they won't source, say, lemons from the USA — and they've taken to fermenting and distilling ingredients when they're in season so that they can access those flavours all year round. The menu changes daily, too, and Whiley is bringing that approach to Sydney with him — something he was encouraged to do when The Dolphin's Maurice Terzini approached him with a space.
"Initially it's for a year," Whiley says, "my plan is for it to be permanent — Maurice would like it to be permanent."
It won't be as simple as picking up one bar and transplanting it, however.
"We'll still have our same ethos as to how we go about making drinks, but it will be Australian produce with a nod to Sydney and what's going on here as well," says Whiley.
ADVERTISEMENT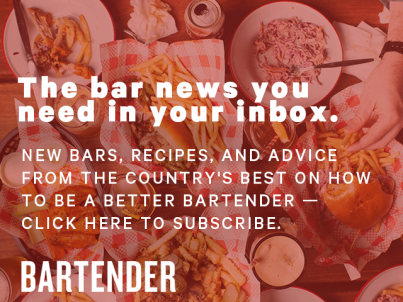 &nbsp
You'll find the bar located on the top floor of The Dolphin, where you'll pass through a door at the base of the stairs fitted with a key lock — the code to which you'll receive at the time of booking — and ascend the stairs to a space with capacity for about 50 people. Walk-ins will receive a card at the door — a seeded card no less, which you can take home and plant.
One side of the room will be table service, and the other half — in front of the bar — will be for "vertical drinking," says Whiley. "This is for walk-ins, and for people who want to get a bit rowdy and have more of a party. This is Sydney, and people like to party."
Whiley is excited about the move — he's planning to stay for a while by the sounds of things — and chose Sydney because he thinks the market here is ready for his particular brand of drinking experience.
"What I've found here is that the venues are insane, they're incredible venues — some of the best bars in the world are in this city."
But just what can you expect from Scout Sydney?
"The idea is that we want to make something different but package it up in a simple, normal way," says Whiley. "I think Scout is fairly simple in terms of its delivery of service. We try to treat every guest amazingly, and we try to make them leave happier than when they arrive, the normal high standard level of service."
Scout London gained a lot of attention among the bartending set for its use of lab equipment — rotary evaporators and whatnot — but Whiley is agnostic when it comes to the actual process behind making drinks at Scout.
"We do all the weird shit behind the scenes, so when we put it in a glass it looks like a normal glass, if not sometimes more basic than others because we don't garnish that much. We just serve what is tasty and in season. And especially in Australia where the produce is insane, I think that will speak volumes for some of the drinks we put out," he says.
"Making a drink is about making something that's tasty. What happens from the start to the finish, I don't care how that happens, what the process is, as long as the end goal is something that is tasty. I don't even want to make something anyone's never had before — I just want to make a tasty drink that people will really like, whether that involves a ferment, distillation, using lab equipment — some of my drinks don't use any equipment, they're just really simple processes because the produce dictates that it's so fresh that it needs little intervention.
"Some herbs and really delicate flavours, we might not have them around so long. I mean I was walking down the street yesterday and I saw this amazing jasmine, and you could see that it's on its way out. If I was a little bit more ahead of time, with my equipment, I would have picked all the jasmine and I would have distilled it. And I would have kept this floral flavour for the next year."
At Scout London, Whiley used that equipment to preserve flavours throughout the year, but this — thanks to the range of climates Australia has — won't be as much of a necessity.
"Preservation techniques and keeping produce around for the year is less important because produce is available. But the native ingredients is something I want to learn more about. Strawberry gum is literally my favourite thing in the world — I would put that in everything, the flavour is so good."
And while he's looking forward to exploring Australia's bounty of native ingredients, there's more common produce he's keen to play with — produce that Australians tend to overlook, he says.
"I'm also excited to get stuck into strawberries and bananas that are grown here — Australians take it for granted, but they're grown here, they're so normal — for me they're not normal. We have to fly them in from around the world, which is just crazy," he says.
Whiley hasn't hired anyone for the bar just yet, he says, but he is looking for a certain type of bartender.
"I've not approached anyone, I don't particularly like poaching staff," he says.
"We only started speaking about it yesterday, and we've had probably 20 applications. We'll look to hire multi-functional bartenders who are happy polishing a glass for a night, who want to work the floor and be the energy of the room. People who can talk to people, but who are comfortable stepping off the bar," he says.
"I'm the world's worst bartender with a tray, I'm terrible, but they're things to consider," he says. "Stepping off the bar — not every bartender is comfortable with it."
We've experienced Scout in London ourselves — you can read about that experience here — and we reckon Scout Sydney is a bar you'll want to visit in 2019.