This new bar and restaurant is the baby of 2015 Bartender of the Year and veteran of the Sydney scene, Lee Potter Cavanagh.
Rosenbaum & Fuller draws its name from two branches of Potter Cavanagh's family that emigrated to Australia in the 1800s, and, he told us, they'll be focusing on all things local.
"It's by Bondi Beach and it's going to be an all day, locals' place," he says. "Coffee, eats and beer in the day. Wine, cocktails and eats at night. If we were French I'd call it a bistro, but as we're Aussie we think anything written in French is fancy so that won't work."
That's not to say that the drinks aren't up to the highest standards, though, befitting of Potter Cavanagh's experience working behind the stick in top bars both here in Australia and abroad in the UK. He's brought on Toby Marshall (formerly of Charlie Parker's) to lead things behind the bar, and you can expect cocktails that push flavour to the forefront, all the while championing local ingredients and spirits. They're "offering fun flavour bombs at all price points and strengths," Potter Cavanagh says.
You can find Rosenbaum & Fuller at 13 O'Brien Street, Bondi Beach, and they're open from Wednesday to Sunday, 8am until late. Check them out online here and follow them on the ol' Instagram at @rosenbaumandfuller.
ADVERTISEMENT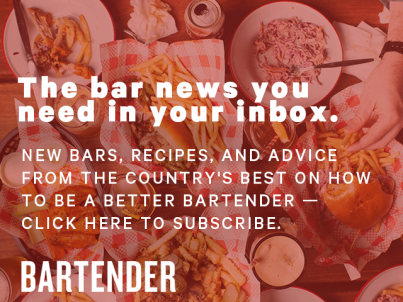 &nbsp