Newtown's Continental Deli Bar Bistro has opened up a second outpost in the Sydney CBD, a move that seeks to fill a gap in the market, according to restaurant manager — and the 2018 winner of Host of the Year at the Bar Awards — Olivia Rockwell.
"The concept of the deli is definitely translatable to the city — it has filled a niche in the city between super fine dining and super casual," she says.
"We have a nice in-between — the bar is open all day, you have all our charcuterie, it's a low pressure space."
The things that made the original iteration famous — the Martinis and Mahattans en can, the charcuterie and cheese — have made their way over to the city location, as well as healthy collection of amari.
ADVERTISEMENT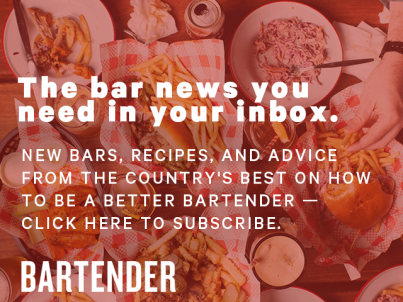 &nbsp
The cocktail list differs from Newtown, as well, and is designed by bar manager Marcus Dullard (we can attest to the good drinking to be had here, too).
They've also got quite a few Australian wines on the wine list, as well as some more esoteric options.
"We've got fancy Barolo, sure, but it's nice because it's an approachable wine list — you don't have to spend a bazillion dollars, and it's small enough to not be intimidating," says Rockwell.
As for what you can expect when you walk in the door, it does what it says on the tin, says Rockwell.
"I would describe it as being pretty much what it says in the name — deli, bar, bistro," she says. "In the deli, we have all the conservas and stuff, we have a bit of that European thing; but we also have a very Australian, very Sydney edge to it. You can make your own adventure, right?"
Take a look at the bar below.