It's been a big 2018, with many a drink drunk at the offices of Australian Bartender (we count any bar we're in at any given time as our offices, just by the by).
We publish somewhere close to 200 cocktail recipes each year through the print magazine and online here at australianbartender.com.au, so given we're at the pointy end of the year we've decided to look back at the recipes that you were most interested in this year.
So below, here's the top 10 most clicked upon recipes we've published in 2018.
1. Here's a killer DIY macadamia orgeat recipe to use
We love a good DIY recipe here at Australian Bartender. When you hack classic ingredients like orgeat — used in many a tiki recipe and in classic drinks like the Army & Navy and more — and add your own elements, you end up with something that is wholly your own and a taste that people can only get from your bar.
That is, of course, until we get the recipe, and put it out there for everyone to use.
ADVERTISEMENT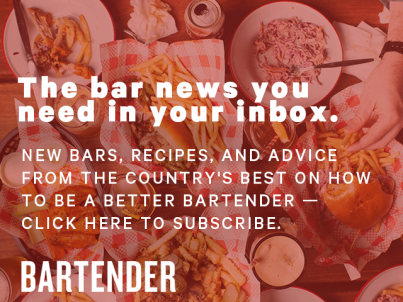 &nbsp
Like we've done with this one from Jonathan Carr, who scored second place at last year's Bartender of the Year and who you'll find behind the stick at Sydney bar, Door Knock.
2. Four of Australia's best gin bars share their tips for a perfect Gin & Tonic recipe
The Gin & Tonic is as classic a mix as one gets — it's like junipery gin and bitter tonic water were fated to be found in one of those 'name a more iconic duo' memes. (We'll wait).
But for such a simple mix, there's a lot that can go wrong with a G&T; whilst a good one is a great drink, a Gin & Tonic that's slapped together feels wrong, very wrong.
So back at the start of the year, we turned to four of Australia's best gin bars for answers, all with the hope of finding your perfect Gin & Tonic.
3. How to make buttered popcorn rum: a fat washing recipe
As a technique, fat washing has been around for centuries. And in the bar world, the technique has gone from being one that's kind of out there and revolutionary — hello, 2008 and Don Lee's Benton's Old Fashioned at PDT — to one that's not even name-checked on menus anymore.
Despite that, this recipe we resurfaced this year — originally published in 2012 and presented by a young Dre Walters — was one 2018's most popular.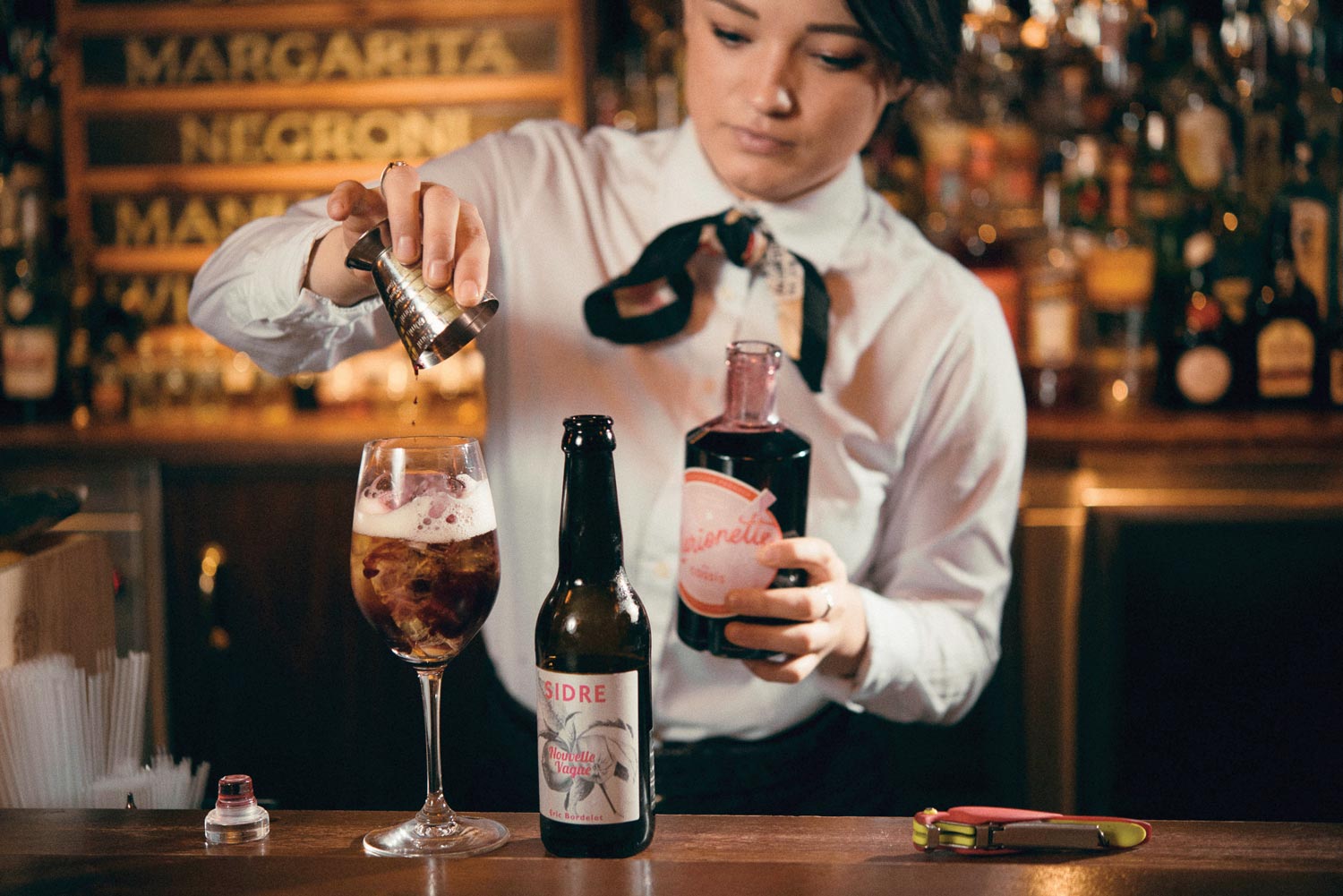 4. All about cassis — Jenna Hemsworth shares her three favourite creme de cassis recipes
If you've spent any time around the orbit of Jenna Hemsworth (whom you'll find behind the stick at Sydney's Restaurant Hubert), you'll know she's a bit of a fan of cassis. It is, in her words, "the greatest thing that ever existed."
This year we shared three of Jenna's favourite cassis cocktail recipes, and they're worth a look — she is, after all, the 2018 Bartender of the Year.
5. James Irvine's winning BACARDÍ Legacy cocktail, Bocado
James Irvine is no stranger to BACARDÍ Legacy, having made the national final in the competition's first year in Australia back in 2014 — this year, he was crowned the Australian champion and went on to compete against the best the world has to offer at the global final in Mexico City last May.
Here's the recipe for the drink that got him all the way to the Top 3 in the world.
6. London Calling recipe: who created it, and why is it a modern classic?

What is it that propels a drink from the hands of one bartender in one bar, to becoming a bartender favourite in bars across the globe? This London Calling recipe provides some clues.
The London Calling is just one of those drinks of the modern era which has done precisely that. Beginning in London, you'll now see it on the list at bars across Australia. It's become a modern classic.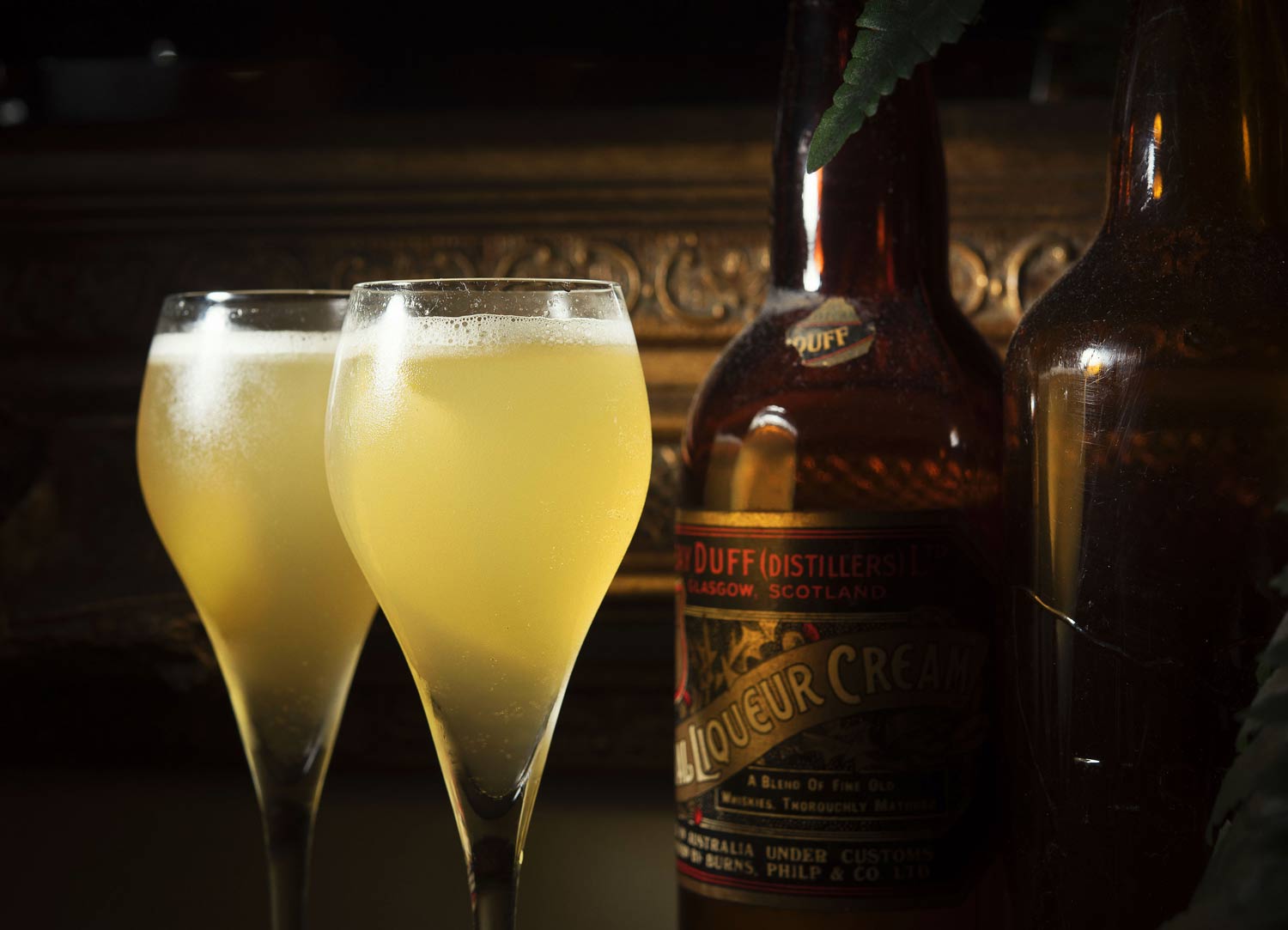 7. The French 95 is the French 75, but better
We're fond of the French 75, because, well, we're (very) fond of gin. But this drink was a revelation.
The French 95 is a drink we picked up from Ryan Lane through The Gresham takeover issue we did earlier this year. The French 95 is the French 75 but with bourbon in place of the gin, and we think that once you've had this (particularly if you're in need of some recovery potions from an exuberant night before) you'll never look back.
8. The Fernet Me Not, ahead of Fernet Branca brand ambassador, Nicola Olianas' Australia tour
Back in July, we took a look at three great ways to use the unique offerings from Italy's Branca Distillery, ahead of a tour of Australia by Nicola Olianas, the Branca Distillery's global brand ambassador.
The most popular of these recipes, though? The Fernet Me Not.
9. The Gin Basil Smash: often the simplest ideas are the best
Created by Joerg Meyer in 2008 from the Hamburg bar, Le Lion, this drink has spread around the world. It's classic in its dimensions, with the basil being the one thing updating the drink to the modern age. It comes from a period in time in which the whole kitchen was thrown into recipes. But instead of a full nursery of herbs, Meyer kept it simple: the basil is a simple and elegant addition that makes the drink that much more refreshing.
10. The Jungle Bird recipe, the way they make it at Lost Luau
The popup tiki bar Lost Luau may have gone — we hear they'd like it to come back some day, which would be nice — but you can still get an idea of the fun they were having with this Jungle Bird recipe.