Imagine a bar with a long counter dotted with almost as many taps as it has stools. Each tap is pouring a unique, artisanal creation and everyone is here to try the newest pour. But the taps aren't pouring craft beers, they're pouring artisan Negronis, Manhattans and Espresso Martinis.
The trend of batching cocktails and serving them on tap is spreading across the country, the movement being led by progressive venues like The Everleigh, The Black Pearl, Dead Ringer, and leading alcohol brands, like Kahlua. The Mexican coffee liqueur makers have recently released a tapped Espresso Martini that rivals those made behind a bar.
Eliot Mireylees runs Hotel Palisade ground floor, one of the bars that serves Kahlua's new Espresso Martini on Tap, made using Absolut vodka, Kahlua coffee liqueur and Australia's The Kind Coffee Co organic cold brew coffee. Mireylees and his team transitioned from making Espresso Martini by hand to Kahlua's tapped cocktail because they were looking to maintain consistency and, simply save time. "It's so good for the venue, we can serve so many of them so fast." At a bar like the Palisade, when you can get several lines of thirsty customers banked up every evening, taking a minute to shake an Espresso Martini isn't an efficient use of time when you can take less than ten seconds to pour it instead.
Just five years ago batching and tapped cocktails were widely stigmatised. "People thought it was dodgy. You'd order a $20 drink, and it would just be someone pouring something out of a bottle," he says. "Bartenders have had to educate people, you can get a drink fast that can be delicious. There's doesn't have to be a difference in taste and quality."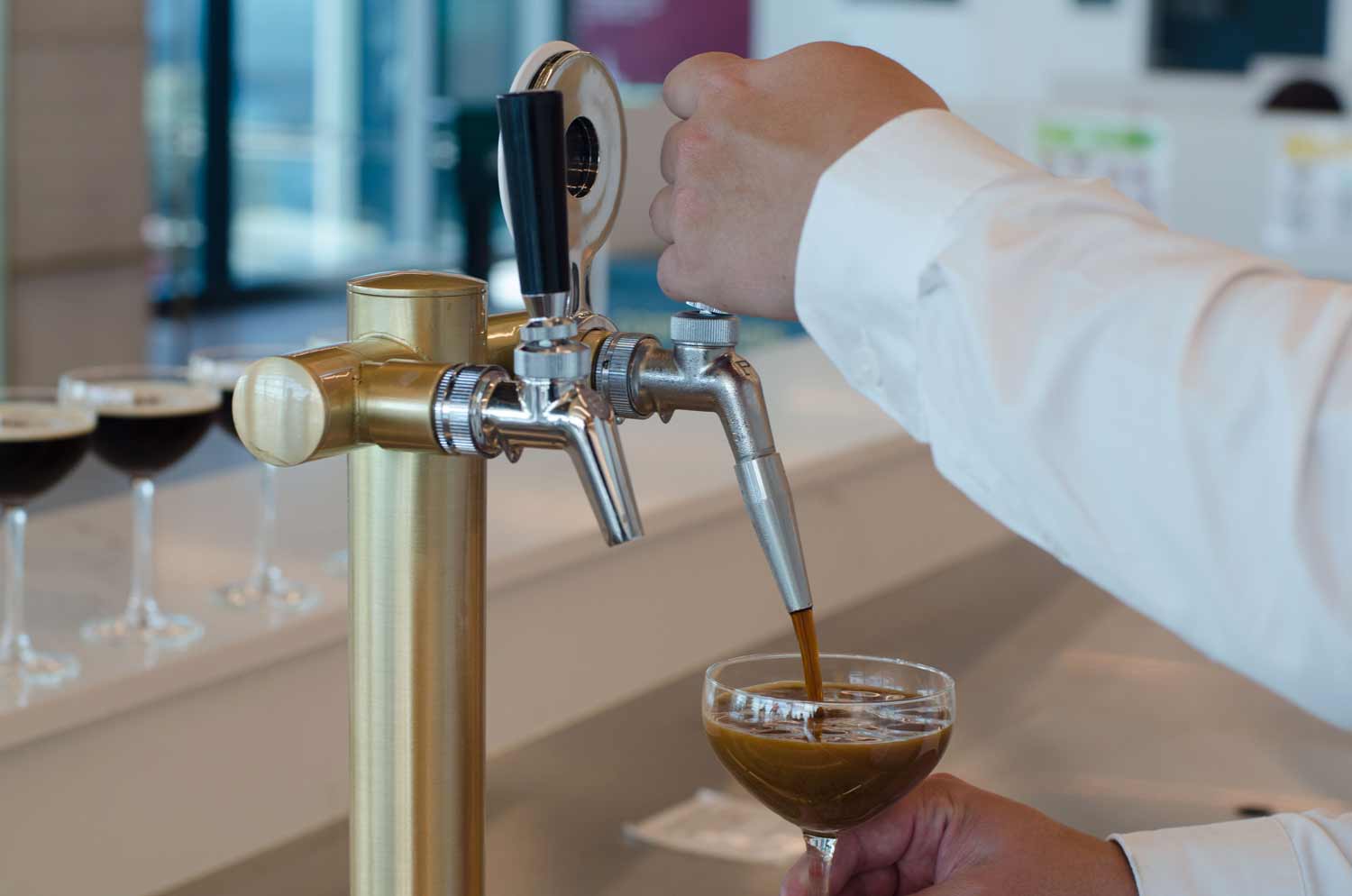 If anything, it's better Mireylees says. Bartenders are using that extra time to innovate and experiment, creating better and more interesting drinks. "If you can batch things and save time, you give bartenders more time to create more interesting things."
The reason Mireylees and other bartenders haven't adopted batched cocktails sooner is because quality products simply weren't available. "Like the Espresso Martini, no one has really mastered it until now," he says about Kahlua's product. "People have been blown away with the taste and the quality of it. If you brought it over to their table, they wouldn't think you had poured it from a tap. It's that convincing. It's got the crema at the top that looks like it's been made the traditional way."
Crucially, every drink is the same. That's why the Royal Oak, The Beresford, Frankies, Bar Machivelli and more than 100 other Australian bars and clubs have been so keen to adopt Kahlua Espresso Martini on Tap, it's about quality control. "Consistency is really important in cocktails. If you batch, you can make ten cocktails exactly the same. If you make them separately there can easily be a difference between each product."
Kahlua's carefully-crafted Espresso Martini on Tap is available to order now via your local Pernod Ricard Australia' Account Manager or for more information, email William.Morgan@pernod-ricard.com