Rosenbaum & Fuller is the name of Potter Cavanagh's new bar, and it's located just a short stroll from the sands of Bondi Beach. Native ingredients are at the heart of what Potter Cavanagh wants to do at Rosenbaum & Fuller. It starts with the cocktail list: they've dispensed with cocktail names, instead calling out the prominent flavours of the drink, such as with this one here.
The River Mint & Cola does what it says on the tin — it's like a drier, more complex Fernet & Cola; Potter Cavanagh's drink does away with the cloying sweetness, and the introduction of 30ml of fresh espresso gives it a kick of caffeine to keep you kicking on. The end result? It's one tall glass of deliciousness.
Take a look at the recipe below.
River Mint & Cola
ADVERTISEMENT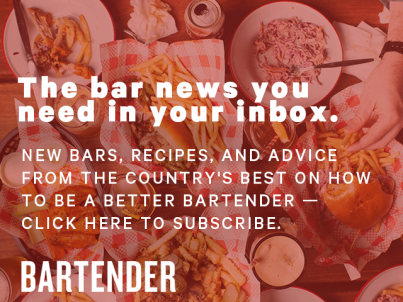 &nbsp
45 ml Beenleigh White Rum 
15 ml Mr Black
30 ml fresh espresso
pinch river mint
60 ml Coca-Cola
Shake all ingredients (except the cola) with ice.
Add cola to a highball glass, top with cocktail, slowly add ice and rest river mint garnish on foam.
Recipe by Lee Potter Cavanagh.