The Australian craft spirits boom has been, well, a boon to drinkers across the country, and it is a cause that bartenders have taken up with gusto with their gear gracing the shelves of bars everywhere. And it seems like it is every other week that we here at Australian Bartender get word of another new distillery opening up.
The thing is, though, that in such a crowded marketplace, and with competition for every dollar fierce, distilleries are taking a leaf out of the winemakers' playbook and opening their own version of cellar doors: the distillery bar.
Manly Spirits Co
4A/9-13 Winbourne Rd, Brookvale, Sydney
They make some award-winning spirits at Manly Spirits Co — their White Dog Malt Spirit took out the champion trophy for alternative white spirit at the Australian Distilled Spirits Awards earlier this year — and you can get a winning drink made for you at their Tasting Bar.
They say the distillery itself is "best described as Willy Wonka's Steam Punk Spirits Distillery," and their head distiller is Tim Stones, who formerly was the Beefeater global ambassador, as well having a successful career behind the stick at some of London's best bars, so you know you're going to get a good Martini here.
The bar is open to the public Friday (3pm to 10pm), Saturday (12pm to 10pm) and Sunday (12 to 6pm).
ADVERTISEMENT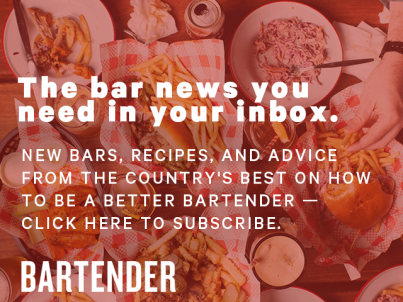 &nbsp
Prohibition Liquor Co
22 Gilbert Street, Adelaide
We love how Prohibition Liquor Co has come along. They started out — as many new brands do — getting their stuff distilled elsewhere, but they've now gone all in on their own inner city distillery, the added bonus? It also adds another great new bar to the Adelaide drinking scene.
You're not going to find only the Prohibition Liquor Co gins here, but a whole host of the best Aussie gin out there. You can grab a number of gin flights — say, of South Australian gins — and there's a proper cocktail list which unabashedly showcases the range and versatility of their own gins along with some of the country's best modifiers (give the all-Australian Negroni a go, with Prohibition's Bathtub Cut Gin, Applewood Okar, and Maidenii sweet vermouth).
The Prohibition Liquor Tasting Room is on Gilbert Street in the Adelaide CBD and is open Thursday to Saturday from 11:30am to 10pm, and on Sundays from 11:30am to 7pm.
The Malecón
1/47 Castlemaine Street, Milton
There's something admirable about a distillery — and not a brewery, say — opening on Castlemaine street in Milton (you can smell the yeast from the XXXX Brewery nearby on a warm day). But what they're keen on here is rum. That makes sense, given that the bar is named for a famous avenue in Cuba. They've got a dual retort Jamaican still set up inside for making rum, and they employ a range of different bacteria and yeasts in tehir fermentations, which gives them a product that is different to anyone else's.
Sidle up to the bar, though, and you're going to get some expertly mixed driinks that use not just their rums, but a range of spirits.
They're open Thursday through to Sunday, from 3pm until midnight.
Starward
50 Bertie Street, Port Melbourne
You may know Starward as the Australian malt whisky that gets whiskyphiles hot under the collar and very thirsty. But did you know they've also got a glorious looking bar to visit?
It's here where you can try distillery-only bottles of their whisky, as well as limited releases you're likely to never otherwise taste. your hands. They're also doing 10 cocktails — celebrating 10 years of the whisky — along with a few food options to ensure you can last with a few food options to ensure you can last the distance to get across a number of different whiskies. They're open Friday to Sunday, from noon to 10pm (and 8pm on Sundays).
Brix Distillers
350 Bourke Street, Surry Hills
There's lots to admire in a bar that makes its own spirits, and Brix Distillers is all about charting a new direction for rum. They've got Doug Laming (ex-Smoking Panda, Rabbit Hole) heading up the bar side of things, and an inventive cocktail list that draws heavily upon their rums, with Laming throwing a fair whack of technique at it, too. But it's not just their own rums you can pick up here; they've got a strong list of some 150 rums on the back bar and a range of rum flights to choose from.
With space for 70 people in the bar, they are open seven days from midday until late. You'll find Brix Distillers at 350 Bourke Street, Surry Hills, NSW.
Applewood Distillery
24 Victoria Street, Gumeracha
Here's where you'll find some of our favourite Australian spirits. Called Ochre Nation, the bar's cocktail list is split into two sections — one devoted to Applewood gin (a Davo 'Bloody' Collins — Applewood gin, davidson plum infusion, soda, Queensland sugar— sounds great to us), and one page of Okar drinks (we'll take an Australiano, thanks). Expect native ingredients aplenty (as is their way), and the Carters legendary hospitality.
They're open 11-4pm, seven days a week.
You can catch great indie distilleries like the ones in this story at the Indie Spirits Tasting — the next show is in Melbourne on Sunday 31 March. Get your tickets here and check out more stories on indie distillers here.