Yep, finally. The Indie Spirits Tasting is making its Melbourne debut on March 31 at The Craft & Co. in Collingwood. Click here to buy your tickets now. Often referred to as the capital of Australia's bar and drinking scene, it could be said that we have saved the best till last. And with a stellar line-up and a prime location it looks set to be a cracker.
"We will have the biggest showcase of Aussie distilleries sampling their rums, vermouths, gins and liqueurs and so much more," says Indie Spirits Tasting Founder & Bartender Magazine Founder, David Spanton. "There will also be quirky and hard-to-find international brands on offer so stay tuned for the full line-up of exhibitors which will be announced next month."
The event, which is in its fifth year and is staged in Brisbane, Perth and Sydney features over 40 exhibitors showcasing more than 150 craft spirits, with master distillers on hand and free seminars going deep into the world of independent spirits.
This year for the Melbourne event we will be offering two sessions so we can make this busy event more comfortable and allow attendees greater access to exhibitors. Please choose your preferred session at checkout. Session timings are: Session 1 is 12pm – 2.30pm & Session 2 is 3pm – 5.30pm
EARLY BIRD TICKETS ARE ON SALE NOW FOR JUST $35 (plus booking fee). Standard ticket price is $55 so it's a great deal to get in early. Tickets include all the samples, snacks and access to the seminars (first-in, best dressed).
ADVERTISEMENT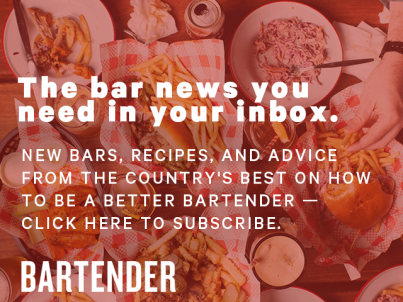 &nbsp
Tickets are on sale for all the Indie Spirits Tasting Events. Click below to buy yours now:
Indie Spirits Tasting Brisbane – Sunday, 26th May, Lefty's Old Time Music Hall
Indie Spirits Tasting Perth – Wednesday, 17th July, The Flour Factory
Indie Spirits Tasting Sydney – Sunday, 15th September, Restaurant Hubert
Exhibitor Tables for Melbourne are sold out but if you're interested in participating at any of the other events please email david@spantonmedia.com